By Katherine Scott
Updated 1 hr 46 mins ago
LOWER SAUCON TWP., Pennsylvania -- A 5-year-old boy from Newark was killed and four adults and a 2-year-old girl injured in a horrific crash in Pennsylvania early Wednesday.

The crash happened on I-78 in Lower Saucon Township near the Hellertown interchange around 1 a.m.

According to state police, a 2011 Nissan Versa traveling in the left lane veered off the road and onto the left shoulder. The driver quickly over-corrected, crossing both lanes and hitting the right guard rail before ending up back in the left lane.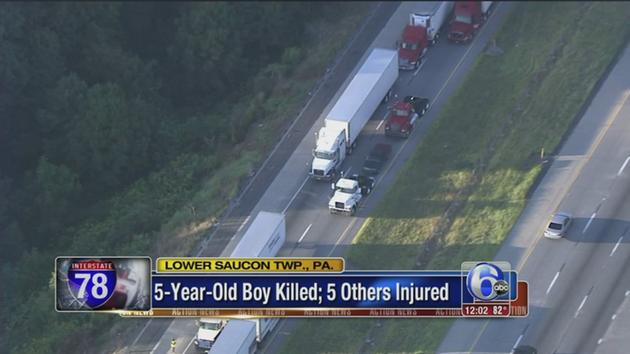 I-78 East has reopened in Northampton Co. after a crash that killed a 5-year-old boy.
The Nissan was then struck by two oncoming cars, a Kia Forte and a Dodge Caravan, that were traveling in the left lane.

Police say all three passengers from the Nissan, including a 5-year-old boy, a 2-year-old girl and a 31-year-old woman, were thrown from the vehicle. The boy was pronounced dead at the scene.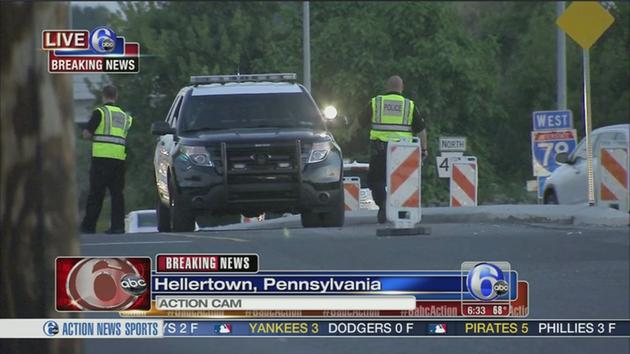 The driver of the Nissan, identified as 54-year-old Nadine Walton, of Newark, was taken along with the two children to Lehigh Valley Cedar Crest Hospital with injuries described as serious. Police say open containers of alcohol were found in her car.

The drivers of the Kia and Dodge vehicles were taken to area hospitals with injuries described as minor.

No charges have been filed, pending the result of further investigation.

All lanes of I-78 East were shut down for nearly 11 hours between Route 412 and Route 33 as police investigated. An extensive backup, consisting mostly of tractor-trailers, was visible approaching the scene.