Bronx car wreck leaves 1 dead, another injured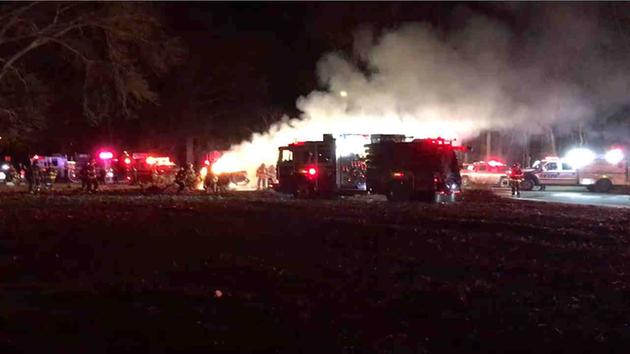 Diana Rocco reporting live (David Sarmiento )

Eyewitness News
Updated 1 hr 12 mins ago
PELHAM BAY, Bronx (WABC) -- A woman was killed and another critically injured in the Bronx after a car flipped off a traffic circle on City Island Wednesday.

The driver of a red Dodge Durango lost control of the car, which then ran off the roadway at City Island Road and Park Drive, known as the City Island Circle around 11:45 p.m.

The vehicle then caught fire.

A woman was pronounced dead at the scene. She was badly burned and has not been identified.

A man in the car, a 32-year-old off-duty police officer, was rushed to Jacobi Hospital in serious but stable condition.

He was pulled from the vehicle by two off-duty police officers who were driving home from the Rodman's Neck shooting range in the Bronx. They spotted the crash and rushed to help.

The man sustained leg trauma and burns.

The Good Samaritans sustained smoke inhalation and other injuries, but should recover. They are also at Jacobi Medical Center.