A bus carrying 15 middle school students burst into flames shortly after the driver herded the children to safety.

Wednesday, September 14, 2016 07:24PM
FAYETTEVILLE, NC (WTVD) -- A school bus became engulfed in flames at the intersection of Bingham Dr. and Bailey Lake Rd in Fayetteville on Wednesday.

It happened about 3 p.m., the Fayetteville Fire Department said.

When fire crews arrived, they found heavy fire showing from School Bus 194.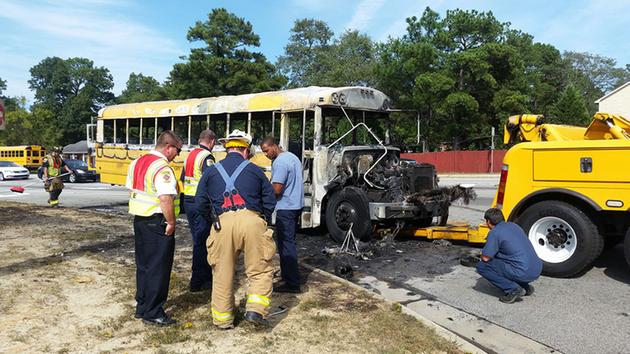 The fire was quickly put out but the bus sustained heavy damage.

Crews were able to bring the fire under control quickly.

The bus driver saw some smoke and decided to get the children off the bus.

There were no injuries and the 15 children on board were safely removed from the bus before it became consumed by flames.

The students were from 71st Classical Middle School.

The driver took the students to a Food Lion parking lot across the street to wait for help. Another bus arrived to pick up the students.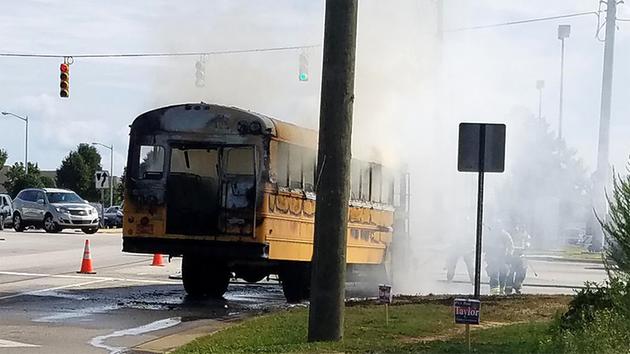 A rear view of the burned school bus. (ABC11 Eyewitness photo)

The cause of the fire is still under investigation.

Motorists are advised to expect traffic delays in the area