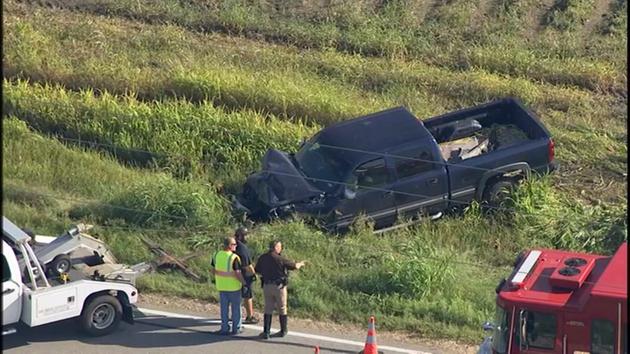 A person is dead after a crash this morning in Fort Bend County. Courtney Fischer reports. (KTRK)

Updated 2 hrs 26 mins ago
FORT BEND COUNTY, TX (KTRK) -- A young woman is dead after a three-vehicle crash this morning on FM 360 at Williams School Road in Ft. Bend Co.

The woman's Volvo was hit when she pulled away from a stop sign on Williams School Road and was T-boned by a pickup truck that had the right-of-way. Deputies say the driver likely didn't see the oncoming pickup truck.

The woman was in her late 20s.

The pickup driver was taken to a local hospital, but was not seriously hurt.

Witnesses say accidents like this have happened on FM 360 before, and that people travel fast on that roadway.