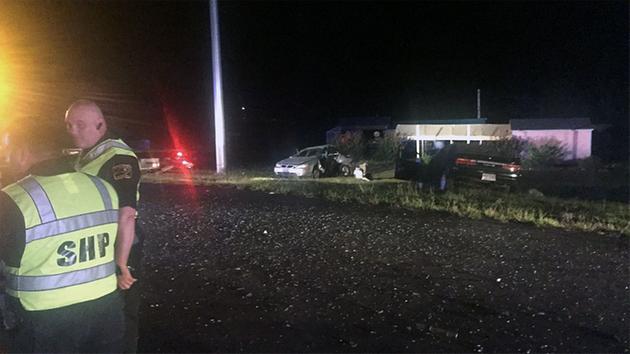 Two people were injured in a serious two-car wreck on Louisburg Road near Rolesville. (Joel Brown)

By Joel Brown
Saturday, September 10, 2016 12:48AM
ROLESVILLE, NC (WTVD) -- Two people were rushed to the hospital with serious injuries on Friday night after a two-vehicle accident on Highway 401 near Highway 96 near Rolesville.

A black Toyota was traveling north on 401 -- Louisburg Road -- ran a red light, swerved to the right, and smashed into a silver Pontiac car stopped at a light facing west on 96, Zebulon Road, authorities said.

The driver of the Pontiac was unconscious at the scene, state troopers said, and is in critical condition at a hospital.


The Highway Patrol is investigating. No other details were immediately available.
The drunks are out in force during the weekends. So, watch out.