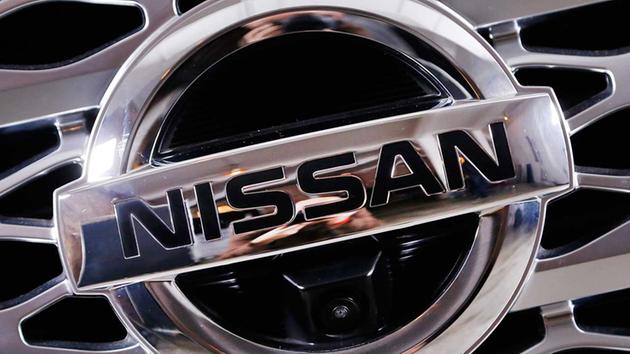 Friday, September 09, 2016 06:05AM
DETROIT -- Nissan is recalling over 120,000 cars and SUVs in the U.S. because brake fluid could leak and cause fires.

In some cases owners should park their vehicles outside until they are fixed.

The recall covers certain 2015 to 2017 Murano SUVs and 2016 to 2017 Maxima large cars that are equipped with intelligent cruise control. Also included are some 2015 and 2016 Murano hybrids.

Nissan says seals on antilock brake pumps can leak fluid onto a circuit board. That can cause an electrical short, which could lead to a fire. If fluid leaks, the antilock brake warning light could stay on for 10 seconds after startup. Owners who see that should park outside and call their dealer.

Nissan says several vehicles caught fire. Dealers will replace defective pumps for free.
========
The average car or truck has a number of flammable and highly dangerous fluids under the hood: gasoline or diesel fuel, engine oil, transmission fluid, power steering fluid, brake fluid and even engine coolant. All of those fluids are circulating when the car is on, and all of them can catch fire pretty easily if their lines, hoses or reservoirs take a hit.
So even though one of the car's vital liquids is unlikely to start spewing or dripping out of nowhere -- generally, something else has to go wrong first -- the fact that all of these fluids are flammable to begin with is a problem in and of itself. Combined with another aggravating factor, like a car crash or a failed part, the result could be a fire.
Though such a blaze is most likely to start in the engine bay, where all of these dangerous liquids are concentrated, keep in mind that some of them, like fuel and brake fluid, are moved along the entire length of the car.

Leaks in the fuel system are the most common cause of vehicle fires, so that's why they take the top spot on our list [source: Metropolitan Forensics]. As we've already seen, any number of complicating factors can cause a fuel leak, but they're tricky because fuel leaks can also arise on their own and with very little warning.
A fuel system leak is really dangerous. We've already discussed that a lot of a car's fluids have corrosive, poisonous and flammable properties, but gasoline is among the worst. Gasoline at a temperature of just 45 degrees Fahrenheit (7.2 degrees Celsius) or above can quickly catch fire from a simple spark. It happens all the time in a running car, after all, but it's contained by the engine.
And gasoline that reaches 495 degrees Fahrenheit (257.2 degrees Celsius) will ignite by itself. It's easy to see how fuel dripping onto hot metal and plastic parts can cause a fast-spreading fire. The best way to reduce chances of a fuel system fire is to make sure the car is properly maintained and to keep it out of the situations we've already described.
And if you ever smell gas in or around your car, find and fix the leak immediately!