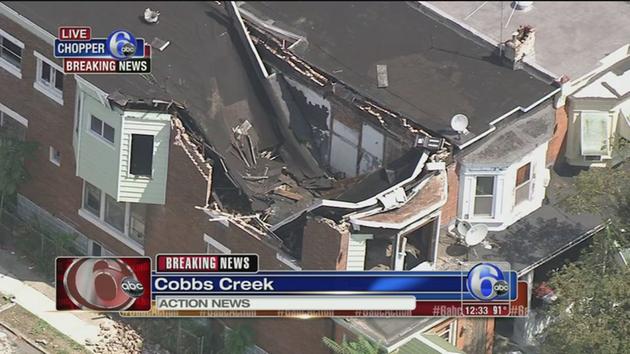 Chopper 6 HD was over a partial house collapse at 60th and Locust streets. (WPVI)

Friday, September 09, 2016 01:10PM
COBBS CREEK (WPVI) -- Philadelphia firefighters were on the scene of a partial house collapse in the city's Cobbs Creek section.

It happened before 12:15 a.m. Friday at 60th and Locust streets.

Video from Chopper 6 HD showed bricks and rubble on the sidewalk adjacent to the row house at the end of the block.

The roof and part of the second floor wall had given way.

Action News is told the house was vacant. No injuries have been reported.

An investigation is underway into what led to the collapse. It looks as if the wood frame has rotted away leading into the collapse. Too much water intrusion that went unchecked over the years.