Three people were killed and one person was injured in a fiery crash Monday morning along Suitland Parkway in Prince George's County. (Published Monday, May 15, 2017)

MAY 15, 2017
Forestville, Maryland

An infant was critically injured in a crash that killed one adult and injured another in Forestville, Maryland, fire officials say.

The crash happened about 8 p.m. Thursday at the intersection of Suitland Parkway and Forestville Road, according to Prince George's County Fire Department spokesman Mark Brady.

One driver died at the scene, Brady said. An infant inside the vehicle was taken to a trauma center with life-threatening injuries. The driver of the other vehicle was also taken to a trauma center with non-life-threatening injuries.

While the United States Park Police investigated the crash, a vehicle crashed into an unoccupied police cruiser. No injuries were reported in relation to this crash, but the driver was arrested on suspicion of drunk driving.

==================

MAY 15, 2017
Forestville, Maryland
A D.C. rapper was among the three people killed in a fiery crash along Suitland Parkway Monday morning.

London Dior, also known as Lundy, was a local rapper who had already gained national attention. Dior's fans loved her music, her beauty and her voice. Now they are sharing their sorrow on social media with the hashtag #RIPLundy.



Dior, whose birth name was Dasia Lasha'e Redd, and two other people were killed about 4 a.m. Monday in a crash involving a sedan and a Jeep on Suitland Parkway, near the intersection with Forestville Road.

The sedan caught fire, officials said. Authorities said the three people from the car all were pronounced dead at the scene.

3 Dead, 1 Injured in Fiery Crash on Suitland Parkway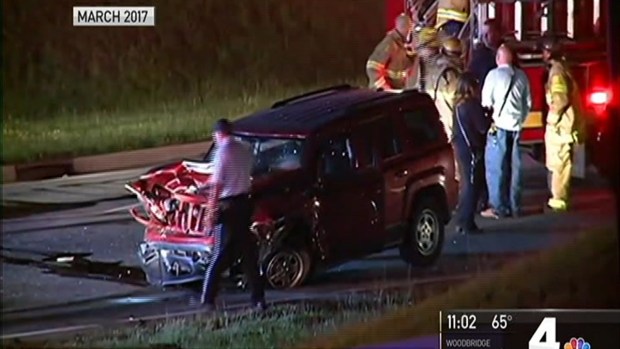 Three people were killed and one person was injured in a fiery crash along Suitland Parkway early Monday morning.(Published Monday, May 15, 2017)

The victims were Dior, her boyfriend and another person in the sedan, Dior's family told News4.


The driver of the Jeep survived but was seriously injured and was taken to a hospital.

3 Dead, 1 Injured in Fiery Crash on Suitland Parkway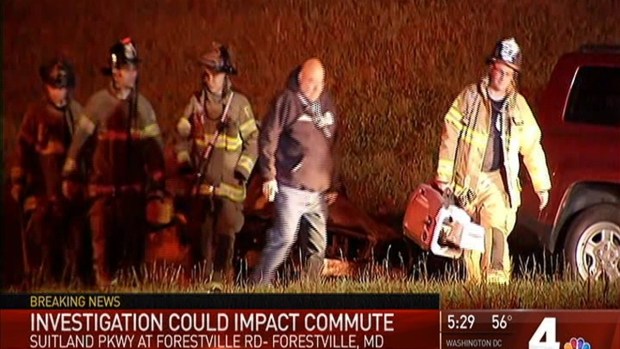 Three people were killed and one person was injured in a fiery crash along Suitland Parkway early Monday morning.(Published Monday, May 15, 2017)

Video from the scene shows two heavily damaged vehicles in the roadway. The cause of the crash is under investigation.

In March, a mother and her 2-year-old son were killed in a crash in the same intersection.

"The road has acquired a checkered history," said John Townsend, of AAA Mid-Atlantic.

Twelve people have died in parkway crashes over the past three years.
http://metroforensics.blogspot.com/2015/03/united-states-still-has-one-of-highest.html
UNITED STATES STILL HAS ONE OF THE HIGHEST ROAD ACCIDENT DEATH AND INJURY RATES IN THE WORLD: 34,000 DIE AND 2.5 MILLION INJURED EACH YEAR.
Despite the improvements in road safety, the United States has one of the highest death rates at about 1 person dead per 10,000 people. Unfortunately, only undeveloped countries have higher death rate.
Some states, such as Texas and West Virginia (sorry, WV, despite your tremendous progress in traffic safety, you are still at the top of the worst-death-rate list) have death rates of nearly 1.5 percent, i.e., fifty percent more people die compared to the national death rate.
Approximately 34,000 people are getting killed each year. In the 1950s and 1960s, about 55,000 people used to die on the roads – so, there has been improvement in the number of dead.
However, the number of injured is rising. Roughly 2.5 million are injured (yes, you read it correctly – 2.5 million injured) per year. That is, 1 percent (1%) of the population that is eligible to drive is injured every year.
It is worse than a war zone out there. So, please be safe and be on the lookout for weaving-through-the-traffic drivers, crazy drivers, reckless drivers, sick drivers, medical-condition drivers, sleepy drivers, negligent drivers, stupid drivers, careless drivers, drunk drivers, speeding drivers, drugged drivers, texting drivers, talking-on-the-phone drivers, looking-at-the-GPS drivers, hurry-hurry drivers, tailgating drivers, upset drivers, eating-while-driving drivers, putting-the-lipstick-on-while-driving drivers, elderly drivers, and so on.