100 cases dismissed after Harris Co. Pct. 4 evidence scandal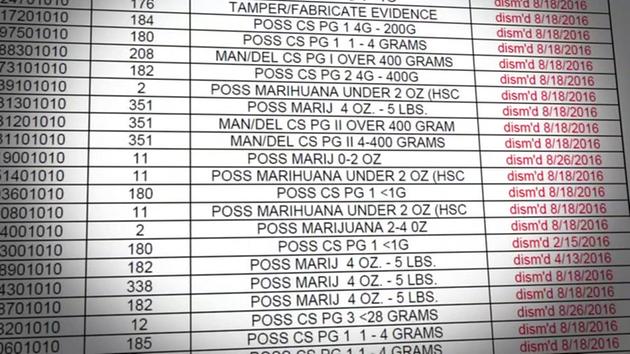 100 cases dismissed after Harris Co. Pct. 4 evidence scandal (KTRK)

Tuesday, September 20, 2016 10:27PM
HARRIS COUNTY (KTRK) -- For more than five months this year, the Harris County Precinct 4 Constable's Office communicated through email with the Harris County District Attorney's Office about the scope of the evidence dump from its property room.

In an email chain released by the DA's office Tuesday, the numbers go up and down from month to month and in all that time, defense attorneys were not notified.


"What came out today raises a big red flag," said Tyler Flood, President, Harris County Criminal Lawyers Association (HCCLA). "They didn't tell the right people when they knew about it and that's as big a problem as what's happening in Precinct 4."

The emails also show hundreds of the defendants were convicted or cut a deal with missing evidence.
VIDEO: 90 cases tossed out after evidence debacle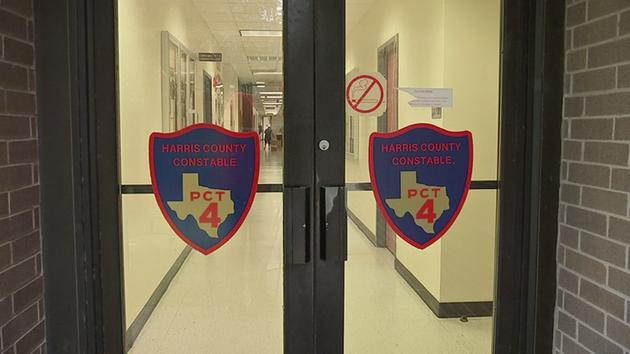 The Harris County District Attorney's office has dismissed 90 drug cases after a Precinct 4 deputy constable threw away evidence connected to pending cases.

In August, Eyewitness News exposed the debacle at the Pct 4 property room. Thousands of pieces of evidence had been destroyed without proper orders. Constable Mark Herman said it was the work of one "rogue" corporal who has since been fired.

Tuesday, the D-A's office also said the number of cases dismissed as a result of the evidence scandal is now 101. That number could go up.

The property room problem has become an election issue.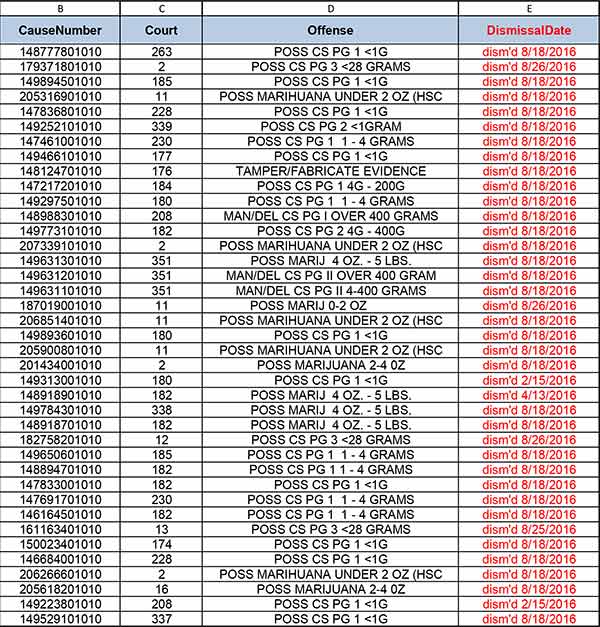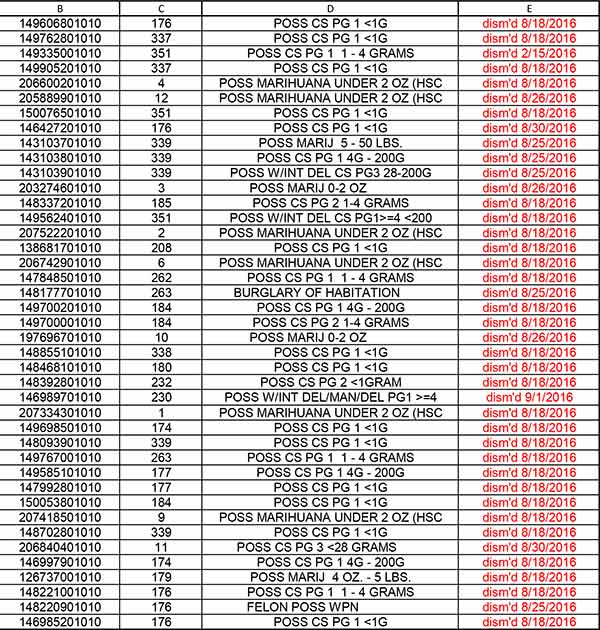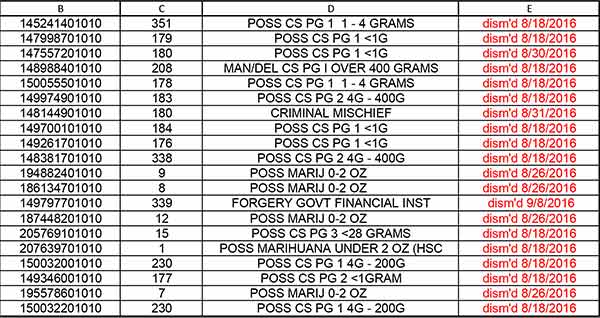 "I think this presents an ethical problem for the District Attorney's office. I think it reduces trust in the community and I think it's just one more example of a pattern of bad judgment by our D-A," said Kim Ogg, Democrat candidate for D-A.

Meanwhile, a criminal investigation is underway and HCCLA is still calling for an independent investigation of both offices involved.

"Precinct 4 really should be under most scrutiny and someone other than the D-A's office should be investigating them," added Flood.

Statement from District Attorney Devon Anderson:
"The information provided earlier this year was not accurate. The information was ever changing until very recently. I am confident my office will continue to clean up this mess in the most efficient way possible but Ms. Ogg needs to understand that we cannot rush justice simply because it is campaign season."