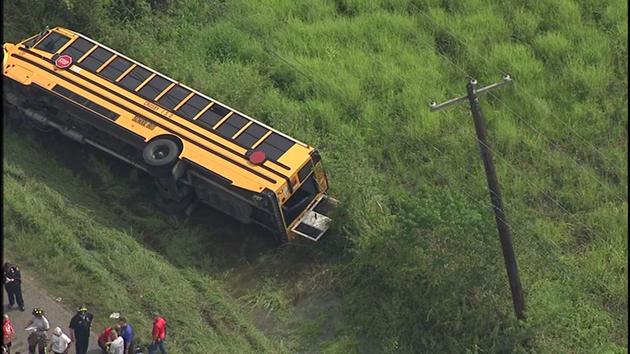 14 people rushed to hospital after bus rollover near Crosby, Kevin Quinn reports. (KTRK)

Updated 2 hrs 48 mins ago
HARRIS COUNTY (KTRK) -- Sixteen students and the driver were transported to a nearby hospital after a Crosby ISD school bus flipped over in northeast Harris County. The injuries are non-life threatening.

Harris County officials say nearly 50 students were trapped inside the bus when emergency officials responded to the scene on FM 1942 at Bohemian Hall Road. Officials tell Eyewitness News that it appears the bus swerved off the road to avoid a stalled vehicle in the road.

Crosby ISD superintendent Keith Moore says all buses are equipped with cameras. Bus 213 did not have seat belts.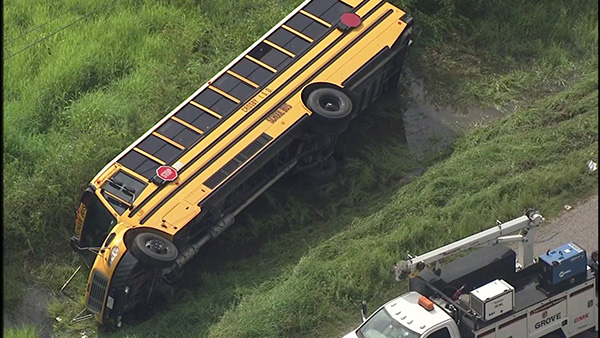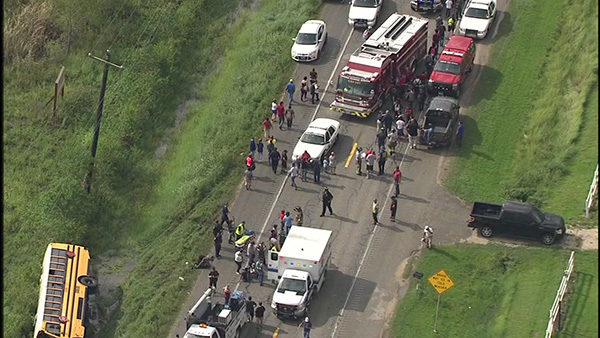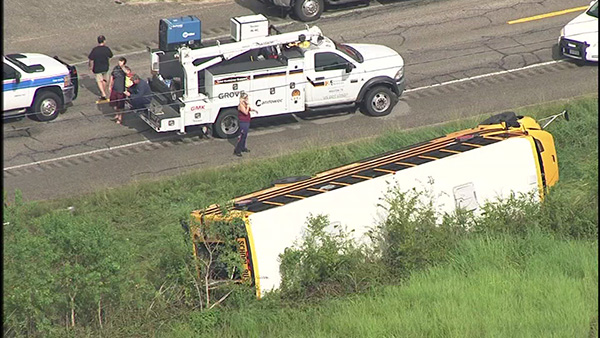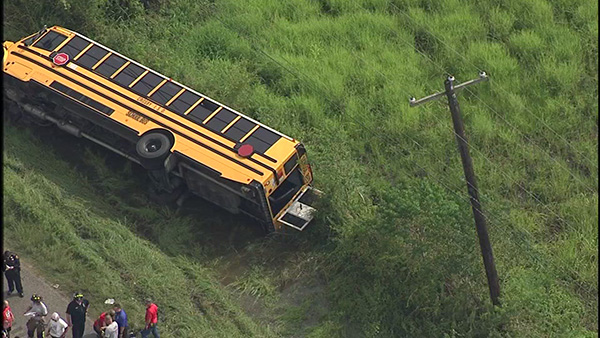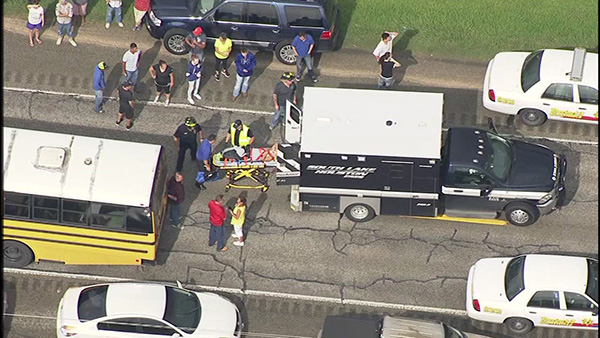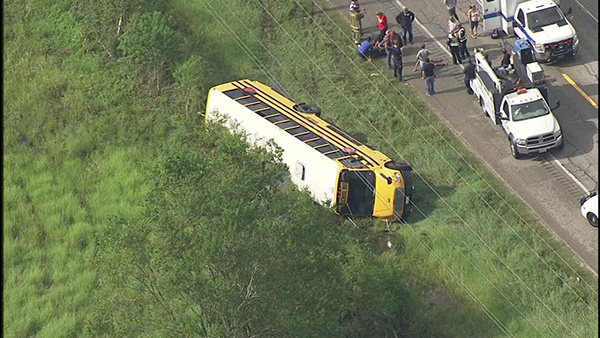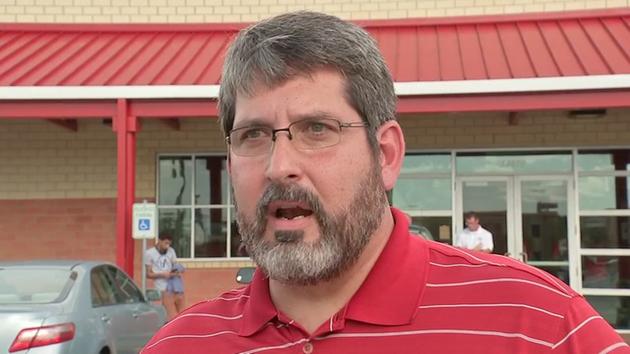 Crosby ISD superintendent Keith Moore speaks to abc13's Deborah Wrigley.

Witness Damon Martin says when the bus driver tried to avoid hitting a truck, the bus veered off the road.

"When I saw everything happen, I dropped everything and ran over there," Martin said. "We took down the back door and we were using the back door to go inside and get everybody out to make sure they were safely put away from the scene."

Martin says the students were "pretty frantic."

"They (the students) were pretty frantic. Some of them, it's probably some of the worse stuff that has ever happened to them," Martin said. "I mean, it's pretty scary getting in a school bus, not having seat belts, you know the bus turned over on its side, windows breaking. You know it's in a ditch that is filled with water."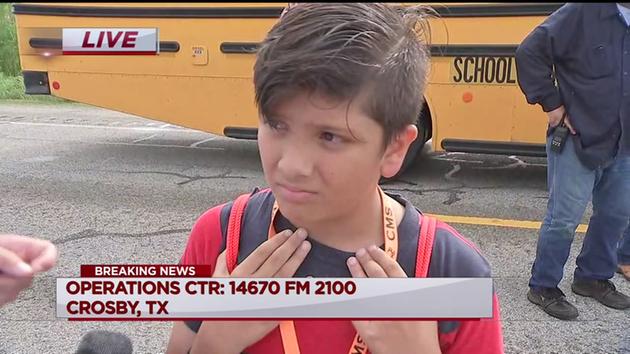 This 11-year-old boy was one of several students on the Crosby ISD bus when flipped on its side and crashed in a ditch.

The driver of the truck claims the bus driver swerved to avoid hitting him as he turned left.

"She was coming up from behind real quick," he said. "She was probably going too fast, she couldn't brake, couldn't stop, swerved and that's how they ended up in the ditch."

He says he thought the school bus was going to hit him.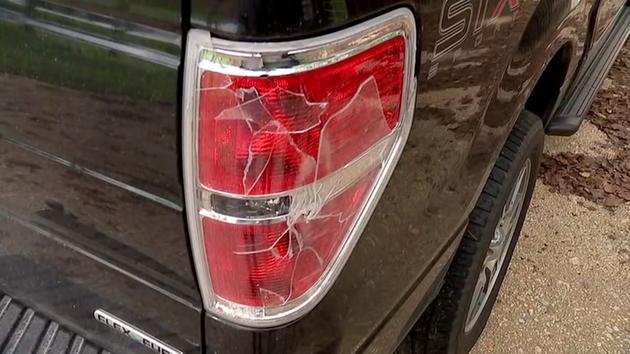 A motorist claims a Crosby ISD bus skidded into a ditch after the bus driver swerved to avoid hitting his truck as he turned left.
Moore says the district will review video footage and work with law enforcement to see why the accident happened.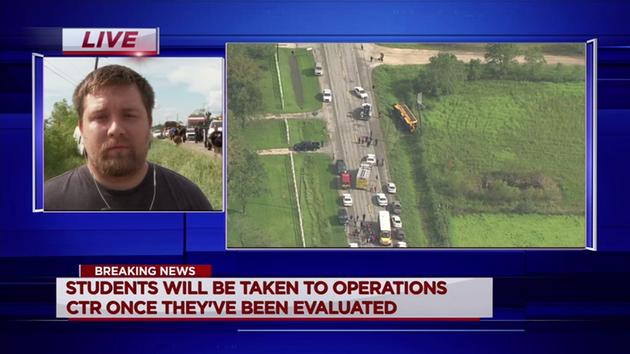 Witness describes saving students moments after a Crosby ISD School bus crashed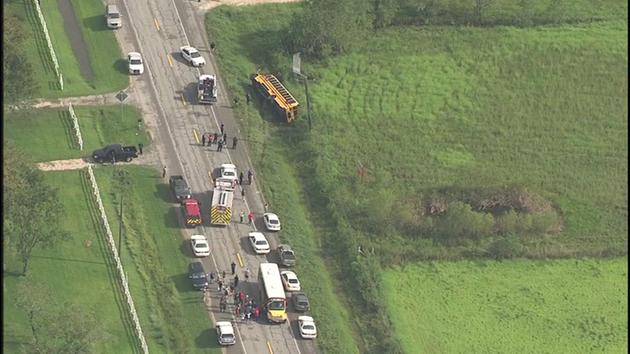 Ryan Sullivan, with the Harris County Sheriff's office, provides an update on the school bus rollover in Crosby.

No other details have been released.