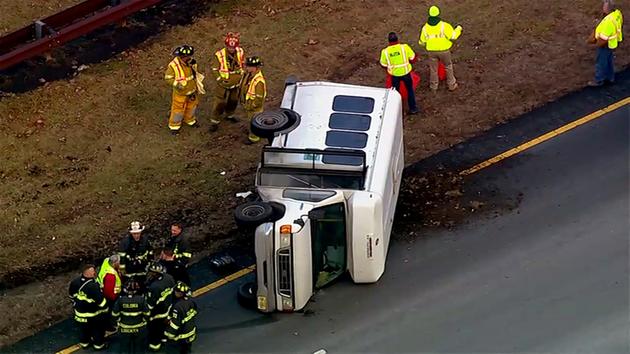 See video from NewsCopter 7 showing a bus crash on the Garden State Parkway in Woodbridge, New Jersey.

Eyewitness News
Updated 1 hr 23 mins ago
WOODBRIDGE, New Jersey (WABC) -- A commuter-type van flipped onto its side in New Jersey Thursday morning.

Around 8:30 a.m., the van was in the left lane of the northbound Garden State Parkway in Woodbridge, closing two northbound lanes. It was removed about an hour later.

At least seven people were taken to area hospitals. None of the injuries was serious.

The van veered into the grass area and overturned in the left lane. It is the kind of van bus used for transporting groups of people.

Here's a wider look at where the crash happened: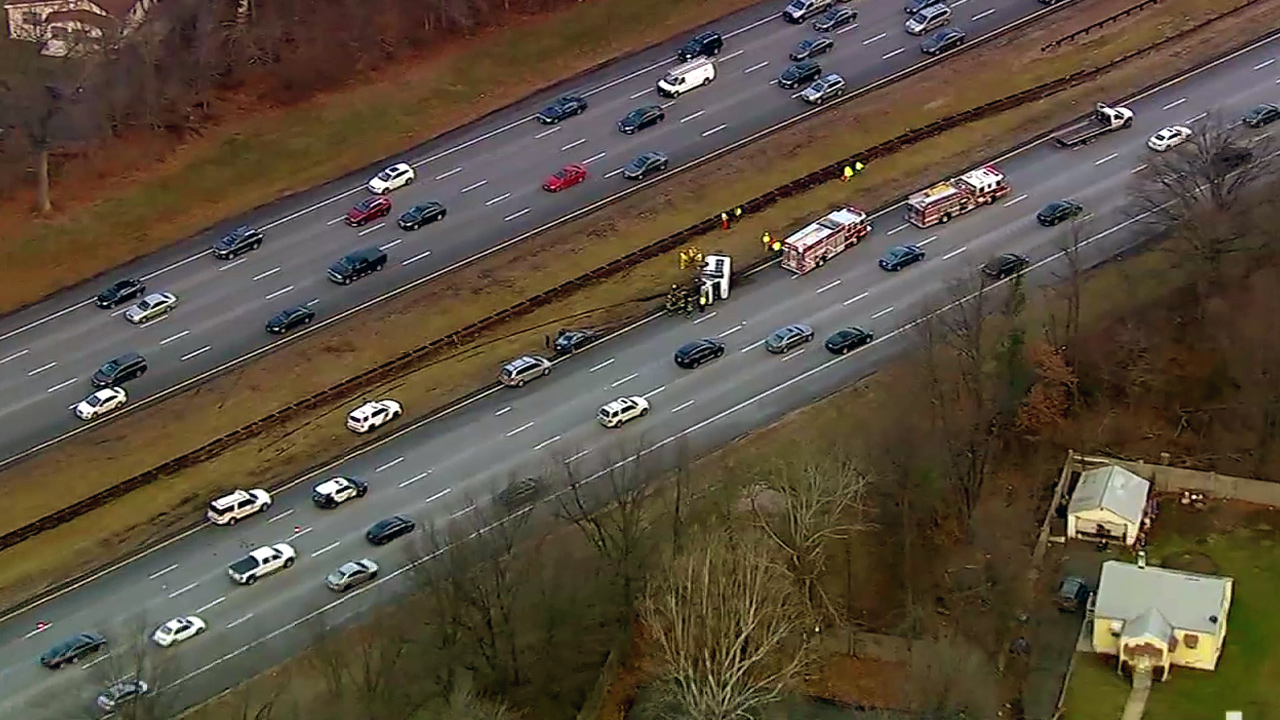 According to the New Jersey Department of Transportation, the vehicle is north of Colonia Service Area in Woodbridge Township.

There were emergency vehicles and ambulances at the scene.

The New Jersey State Police was urging drivers to expect delays.