Melvin C. McLaurin of Chicago died in a rollover accident while working on the Chena River Lakes Flood Control Project near North Pole, Alaska. The accident is under investigation. (Photo Courtesy of Army Corps of Engineers)




Officials ID worker who died in construction accident near North Pole

Author: Chris Klint


An equipment operator died Monday afternoon in a rollover accident near North Pole, according to police and federal officials.

The victim, Melvin C. McLaurin of Chicago, was a U.S. Army Corps of Engineers employee, Corps spokesperson Dena O'Dell said in a statement. McLaurin worked as a lead engineering equipment operator with the Corps' Chicago District; he was on temporary assignment in Alaska, O'Dell said.

McLaurin is survived by his wife and son, O'Dell said.


"The accident occurred at about 3:50 p.m. on the Chena Flood Control Project Road and involved a piece of construction equipment," O'Dell wrote. "The North Pole Police Department, Alaska State Troopers and North Pole Fire Department paramedics responded to the scene. The victim was declared dead at 4:18 p.m. by medical personnel."



O'Dell said McLaurin was working on the Chena River Lakes Flood Control Project, a $200 million dam and levee system built near Fairbanks in the wake of a devastating 1967 flood. Crews were installing relief wells at the time of his death.



"He was operating a roller-compactor on a stability berm," O'Dell said. "It was a single-vehicle rollover."


The accident is being investigated by the Corps and the Occupational Safety and Health Administration, O'Dell said. ==================================
Army Corps worker dies in Alaska construction accident

The Associated Press

ANCHORAGE, Alaska



The Army Corps of Engineers says one of its employees died at a construction site at North Pole, Alaska.

The agency says the accident involved construction equipment and occurred just before 4 p.m. Monday at the Chena River flood control project.

North Pole police, Alaska State Troopers and North Pole Fire Department paramedics responded to the scene. The worker was declared dead by medical personnel about a half hour after the accident.

The name of the worker has not been released pending notification of family.

The agency says an investigation is underway.

North Pole is 14 miles southeast of Fairbanks.



==============




Updated: Tue 4:46 PM, Jun 20, 2017


A construction worker died Monday at a job site off of Laurence Road in North Pole.

The accident involved a piece of construction equipment.

The job site was located North of the Richardson Highway along Laurence Road on the way to Chena Lakes Recreation Area.

The name of the worker is being withheld until next of kin have been notified.

We will have more on this accident as information becomes available.
=========
Chena River Lakes Flood Control Project

Welcome to the northernmost flood risk mitigation project operated by the Corps of Engineers in North Pole. Authorized by Congress after the devastating 1967 flood, Moose Creek Dam and associated features reduce flooding to the interior Alaskan city of Fairbanks, as well as providing local residents and visitors a myriad of recreational opportunities on nearly 20,000 acres of public land.

Dam Safety Program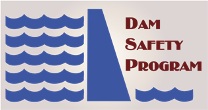 Moose Creek Dam at the Chena River Lakes Flood Control Project in North Pole underwent a safety review indicating the public is exposed to an unacceptable risk during an impoundment of flood waters from the Chena River.

These findings present an urgent and compelling requirement for interim risk-reduction measures and long-term solutions. Current actions include modifying flood control operating procedures, updating emergency response plans, and conducting engineering evaluations and analyses. Check here for updates when new information becomes available.


Activities and Recreation

Chena Lakes Recreation Area

Operated by the Fairbanks North Star Borough Parks and Recreation, amenities consist of a playground, cross country trails, picnic area, natural area, volleyball court, camping sites, boat launch, swimming, no-alcohol park and restrooms.


Special Use Permits

Special use permits are issued to various groups and individuals who use project lands for particular events and activities. Some examples are the Fairbanks Retriever Club, Santa Claus Half Marathon, Yukon Quest 1,000 mile sled-dog race and Alaska Fire Service Smokejumpers. Please call 907-488-6359 for more information.
Check out the Chena Project at Recreation.gov
Resources

For additional information be sure to visit the following sites.

Chena Project homepage

Dam Safety Program

Activities and Recreation Information

Recreation.gov