CLAYTON, North Carolina (WTVD) --



A fiery crash involving a fuel tanker Monday morning left one person dead, according to the North Carolina Highway Patrol.

Around 10 a.m., officials responded to the scene in the 4800 block of Cleveland Road. Authorities said the Gaine's Oil truck from Chatham County veered off the road and hit two culverts, which caused the tanker to overturn and catch fire.
====================

The North Carolina Highway Patrol says the driver died when a fuel tanker flipped over and caught fire in a crash along Cleveland Road near Steel Bridge Road south of Clayton Monday morning.

Pictures from Chopper 11 HD showed the truck on its side in the parking lot of Elizabeth United Methodist Church.

The cab of the truck had burned out and firefighters had used foam to contain the blaze.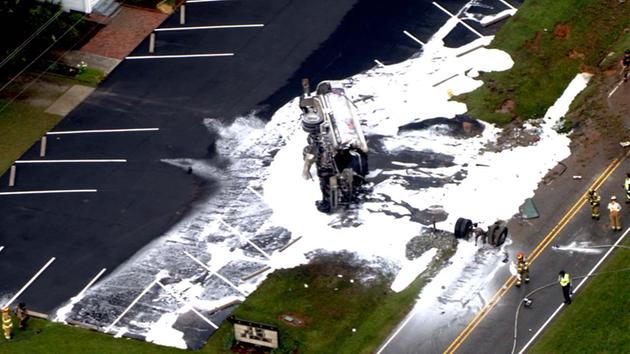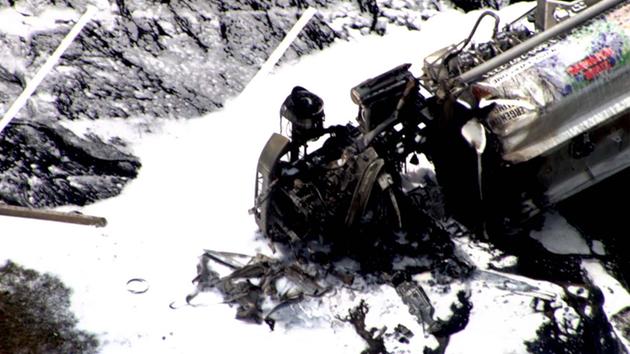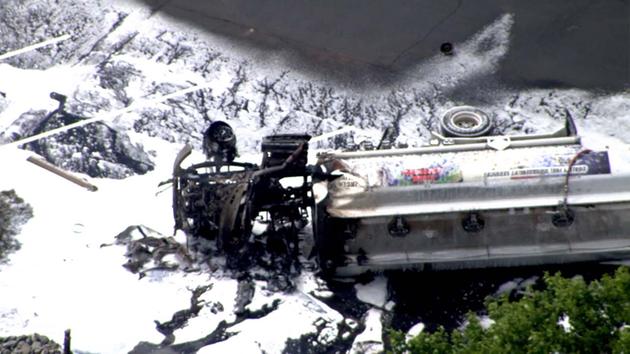 The truck landed on its side in a church parking lot
The driver has not been identified pending notification of next of kin.