Heavy thunderstorms could flood streets today in Houston

Updated 4 mins ago
HOUSTON, Texas (KTRK) -- We'll need to keep a close eye on the radar today as the threat for street flooding increases.

Eyewitness News Reporter Jeff Ehling was in Danbury where residents are dealing with water inside their homes. Danbury ISD has cancelled classes due to the flooding.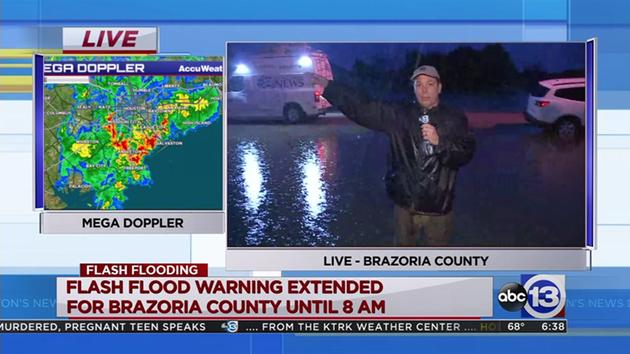 Jeff Ehling reports on flooding in Danbury

A Flash Flood Watch has been issued for parts of southeast Texas until 4 p.m. The National Weather Service has issued a Flash Flood Warning for northwestern Galveston County and east central Brazoria County until 8 a.m.

Meteorologist Travis Herzog says overnight storms have already dumped up to 10 inches of rain near Danbury in central Brazoria County. A slow-moving disturbance will generate more scattered thunderstorms in and around Houston for the rest of today.



Flash flooding is the only threat with these storms. You could easily pick up 1 to 3 inches of rain in just an hour. Travis says most streets will flood if they receive over 2" of rain in one hour.

The Fort Bend County Sheriff's Office is warning drivers that Highway 59 at FM 762 is flooded. One lane is closed in both directions.

Wednesday through Friday should be mainly dry but warm and humid as highs in the mid-80s.

Travis says a cool front will move through Saturday with another round of storms, ushering in cool, sunny weather for Sunday.