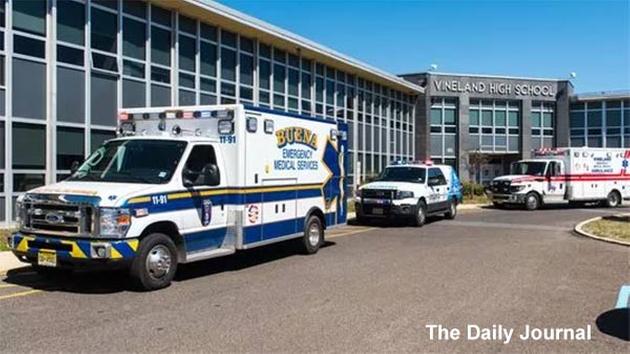 HOSPITALIZED
(The Daily Journal / Justin Odendhal)

Updated 21 mins ago
VINELAND, N.J. (WPVI) -- Officials are investigating a hazmat incident at Vineland High School South that sent seven people to the hospital.

That include five students and two teachers who were taken to the hospital for observation.

The incident was reported around 11:30 a.m. Wednesday at the school in Cumberland County, New Jersey.

Officials say a chemical odor was coming from a second floor science lab, forcing an evacuation of about 1,000 students.

There was no immediate word on the cause of that chemical odor.