Iconic tunnel tree topples in state park as major storm hits Northern California


The Pioneer Cabin tree in Calaveras County, Calif. fell on Jan. 8, 2017 after a big Bay Area storm. (KGO-TV)

Updated 31 mins ago
CALAVERAS, Calif. -- A beloved tunnel tree in Northern California's Calaveras County fell to the ground during a massive storm that left Bay Area rivers and creeks flooded, houses damaged and several thousand people without power.

The iconic part of California history was photographed by Jim Allday on Sunday when its formerly massive limbs were seen on the ground. The tunnel carved into the giant sequoia had been wide enough to drive a full-size vehicle through.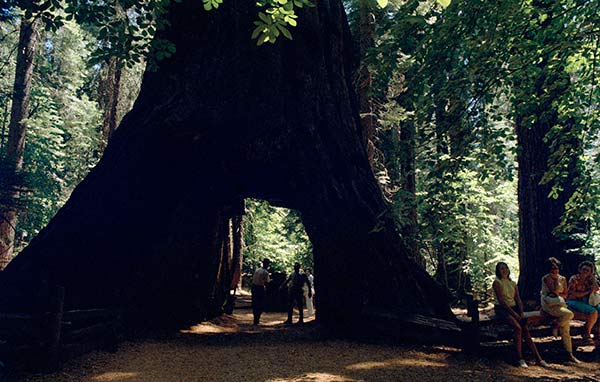 At Calaveras Big Trees State Park, this is the walk-through tree, a novelty thought up and carved through by unknown pioneers, shown Aug. 19, 1969. (AP Photo/Ernest K. Bennett)

The Calaveras Big Trees Association tweeted a heartfelt tribute to the giant tree: "The Pioneer Cabin tree has fallen! This iconic and still living tree - the tunnel tree - enchanted many visitors. The storm was just too much for it."