3 men, including 2 fathers, killed in I-88 head-on crash in Naperville. Speeding wrong-way drunk driver, 30-year-old Domenic Andreoni of Elgin, IL, crashes head-on onto another car and kills two men on I-88 in southwest suburban Naperville, IL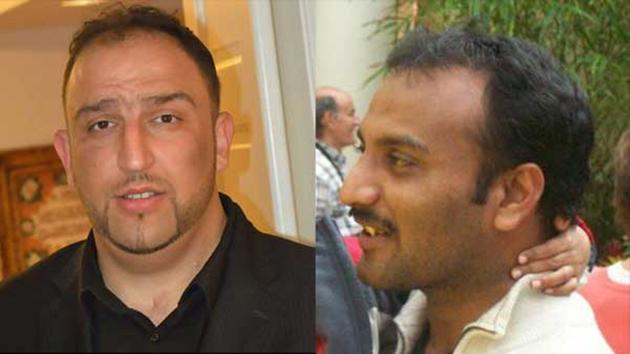 Three men were pronounced dead at the scene of a two-vehicle crash on westbound I-88 near Mill Street.

By Diane Pathieu
Updated 3 mins ago
NAPERVILLE, Ill. (WLS) -- Two cars with 3 people on them crashed head-on early Friday morning on I-88 in southwest suburban Naperville. No one survived.

Illinois State Police said witnesses saw a 2012 Toyota Camry speeding on westbound I-88 around 12:55 a.m. Police said the driver, identified as 30-year-old Domenic Andreoni of Elgin, lost control, hit a wall, spun around and crashed head-on into a 2007 Chrysler 300 near Mill Street.

Ride-share driver Ali Erhaima, 32, of Aurora, was behind the wheel of the Chrysler. His family said he survived militia attack in Iraq, where he was shot eight times. He had moved to the United States for a better life. Erhaima is survived by his wife, daughter and son.

Shiva Inampudi, 40, of Naperville, was sitting in the backseat of the Chrysler. The software engineer's family told ABC7 Eyewitness News he had just returned from a business trip in California. He was on his way home from the airport.

"Always pleasing personality, always smiling. Neighbors love him. Great dad, great husband, great brother. I cannot believe it," said Mahi Inampudi, Shiva's brother.

Inampudi is survived by his wife and young son. The family, including members in his native India, feels lost without him.

"We are still trying to digest this news. I'm sure life will go on, but it's going to be different," Mahi Inampudi said.

Westbound I-88 was closed for about five hours and traffic was diverted at Naperville Road as crews responded. All lanes reopened around 6 a.m.