Woman killed in crash with North Carolina trooper's SUV


It happened on US-1

Updated 2 hrs 20 mins ago
NEW HILL, North Carolina (WTVD) -- A woman in a crash with a North Carolina Highway Patrol officer's SUV has died.

The chain-reaction crash on U.S. Highway 1 in southern Wake County happened Friday morning near New Hill Holleman Rd (Exit 89).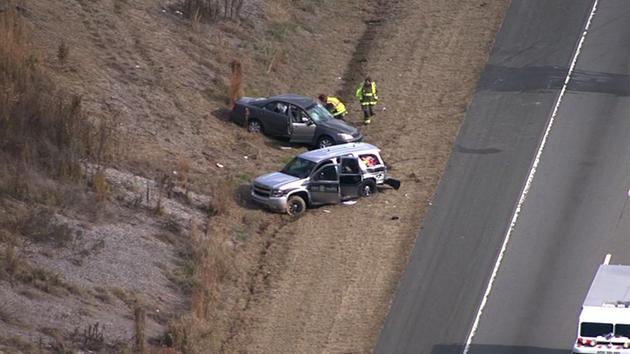 It appeared the officer was hit from behind.
It began when a tree-trimming truck headed towards Apex hit the barriers in the median and turned over.

Traffic headed in the other direction towards Sanford began slowing down because of the crash.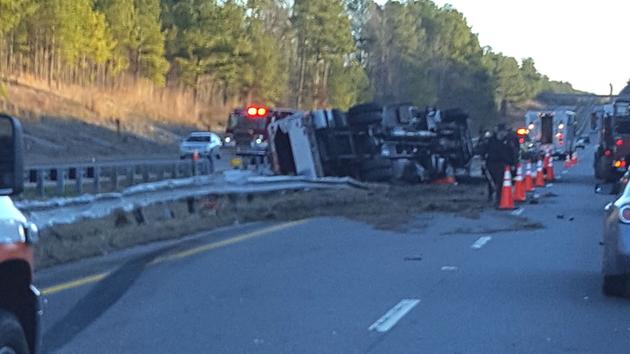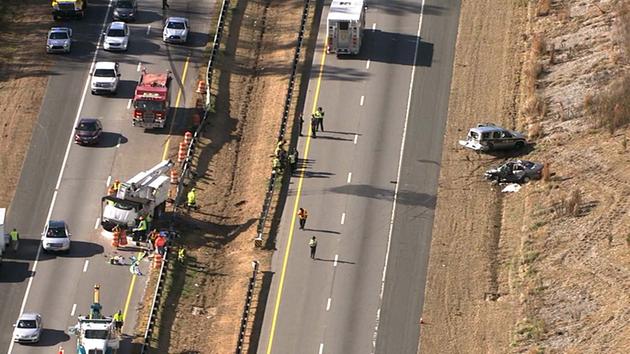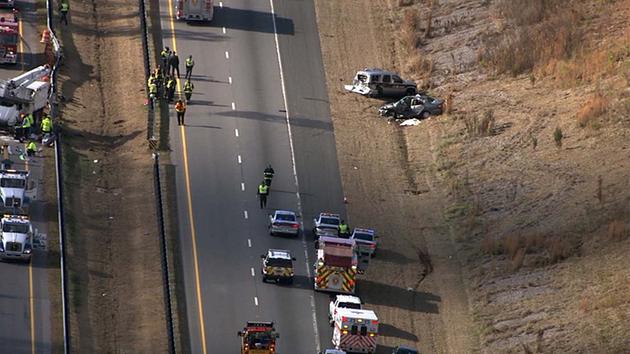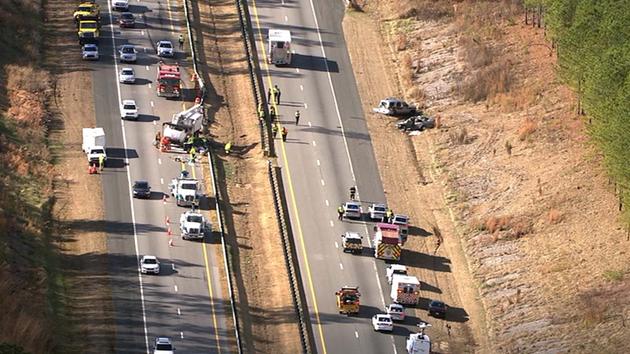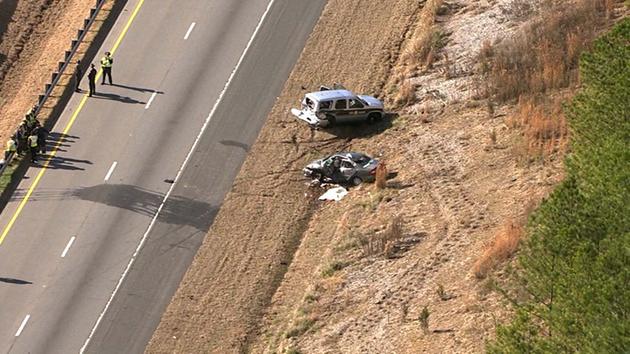 There were crashes on both sides of the highway.
Troopers said Brianna Lee Vann of Sanford failed to slow for the traffic and swerved at the last second to avoid hitting another car. Her 2003 Toyota went into the median and then back across both lanes of US 1 before slamming into the back of a Highway Patrol officer's SUV parked on the shoulder. The 23-year-old was killed. The trooper was not in the SUV when it was hit and is okay.