The drunk driver, Amy Ellen Franklin, who killed a bicyclist (Credit: Raleigh/Wake CCBI)

Updated 1 hr 13 mins ago
RALEIGH (WTVD) -- Raleigh police have arrested a 25-year-old woman who police say hit and killed a man who was riding a bicycle Wednesday night.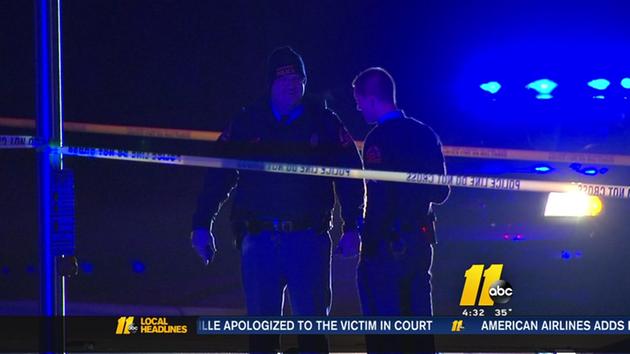 Raleigh police said a person riding a bicycle was killed after being hit by a car Wednesday night. (WTVD)
Officers said a vehicle struck the victim, 56-year-old Bryan Scott Goforth, around 11:30 p.m. on Western Boulevard at Hillsborough Street. The driver fled after the collision.

Goforth was pronounced dead at the scene.

Within an hour of the collision, Raleigh police stopped 25-year-old Amy Ellen Franklin near the intersection of Cross Link and Hadley roads. Franklin was charged in connection with the deadly hit-and-run.

Franklin is charged with felony hit and run, felony death by motor vehicle, and DWI.

She was also given a citation for texting and driving and having an open container of alcohol in her car.