At Least 9 Dead, 13 Unaccounted For in Fire at Oakland Warehouse


By Morgan Winsor Dec 3, 2016, 12:29 PM ET

At least nine people are confirmed dead in a fire overnight at a warehouse in Oakland, California, where a party was taking place when the blaze broke out, authorities said.

The Oakland Fire Department responded to reports of a structure fire on 31st Avenue at around 11:32 p.m. on Friday night. Most of the bodies were found on the warehouse's second floor, which was only accessible by a makeshift stairwell assembled with various materials, according to Oakland Fire Chief Teresa Deloach Reed.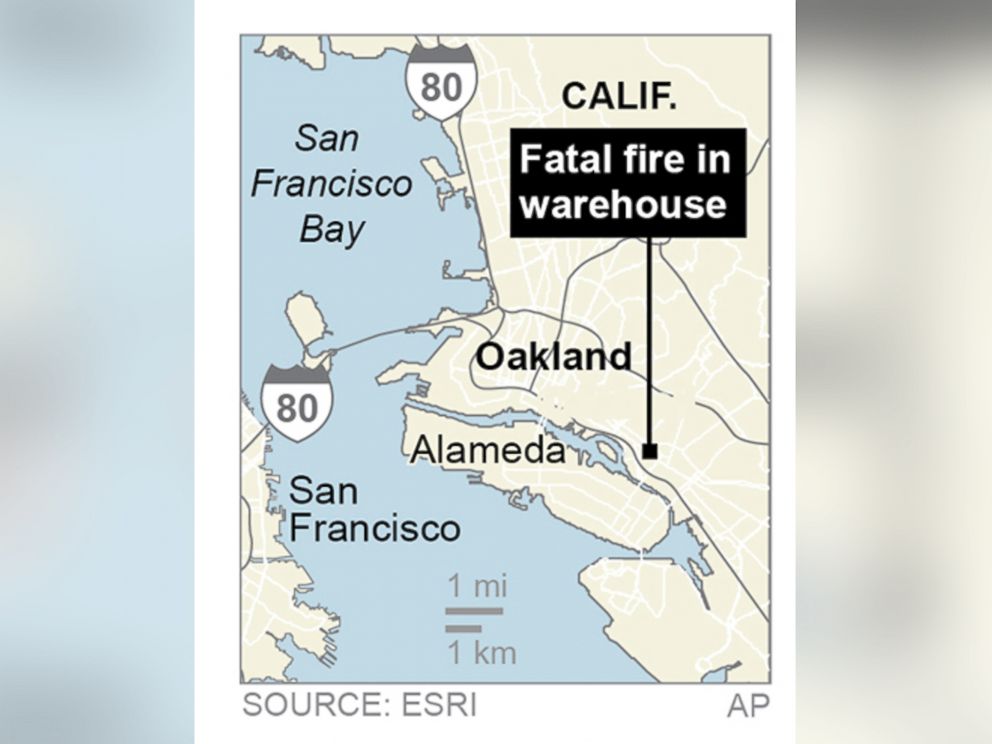 ESRI/APSan Francisco Bay Area authorities say a fire has broken out at an Oakland warehouse, Dec. 2, 2016 in Oakland, California.



Reed said the warehouse appears to be a work and residential building that hosts a makeshift artists' studio. It's unclear if the building is equipped with smoke alarms, the fire chief added.

Aside from those confirmed dead, at least 13 others are unaccounted for and more fatalities are expected. A thorough search of the building is still underway, authorities said.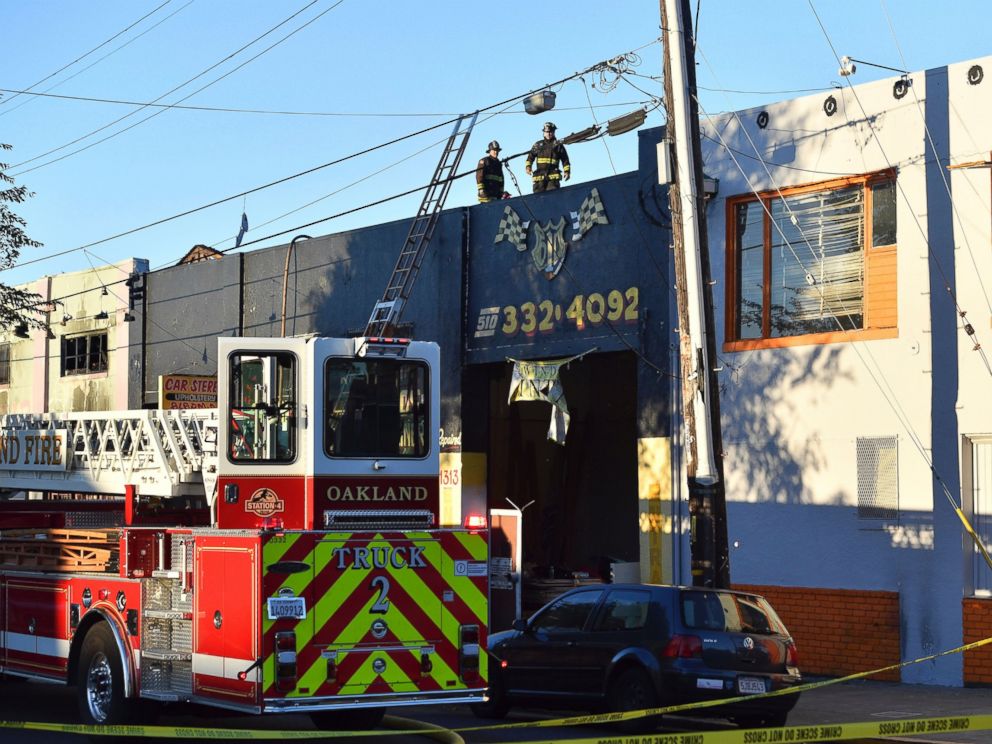 Josh Edelson/AP PhotoFirefighters assess the scene where a fire tore through a warehouse party, Dec. 3, 2016 in Oakland, California.



Oakland police Officer G. Plasencia told The Associated Press that firefighters were still on the scene as of early Saturday morning. Footage from the scene shared on Twitter showed the building engulfed in flames as plumes of thick, black smoke billowed into the night sky