Bombing suspect Ahmad Khan Rahami captured in Linden, New Jersey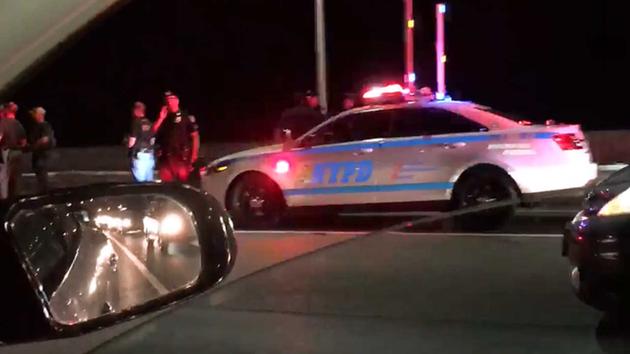 the Chelsea bomb contained a residue of Tannerite, an explosive often used for target practice that can be picked up in many sporting goods stores

CeFaan Kim has the latest developments in the explosion in Chelsea. (Vinny Oliveri)

Eyewitness News
Updated 5 mins ago
CHELSEA, Manhattan (WABC) -- Bombing suspect Ahmad Khan Rahami has been captured follwing gunfire in Linden, New Jersey.

--- BREAKING NEWS EARLIER INFO BELOW

A manhunt is underway for a suspect wanted for questioning in connection with the weekend explosions in Chelsea and Seaside Park, New Jersey.

One source says it is still unclear if this is the work of one suspect, or the deliberate work of a broader group.

The FBI has released a wanted poster for 28-year-old Ahmad Khan Rahami. He may be related to five people who were taken into custody for questioning by the FBI in connection with Saturday night's bombing in Chelsea.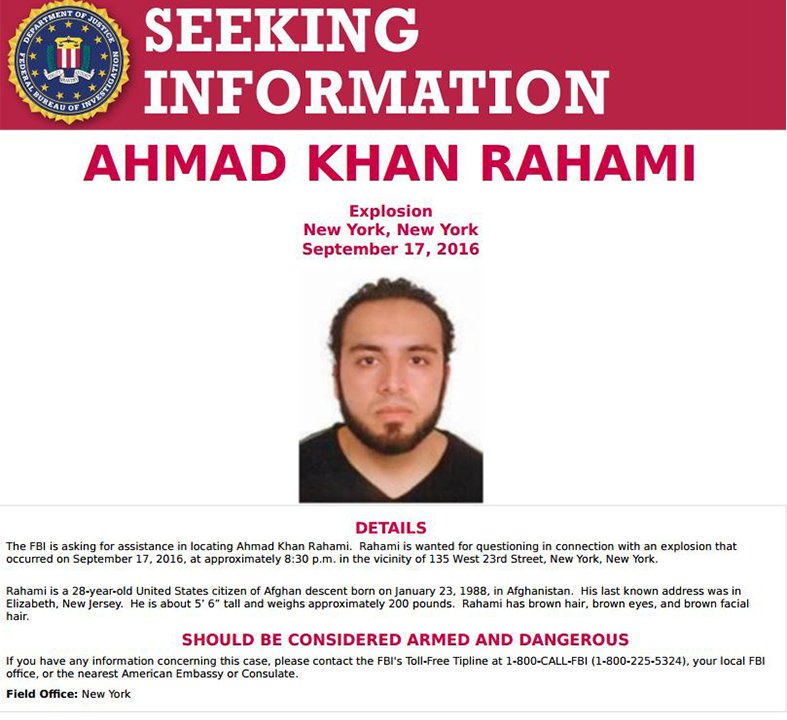 FBI and other law enforcement descended on an Elmora Avenue home early Monday morning where Rahami either currently lives or used to live.

Investigators are also trying to determine whether there is a connection to the five explosive devices found at a train station in Elizabeth, New Jersey on Sunday night.

New Jersey State Police released more pictures of Rahami in a tweet on Monday morning.


No one has been charged yet with the explosion, and the investigation is currently ongoing.

PHOTOS: Explosion in Chelsea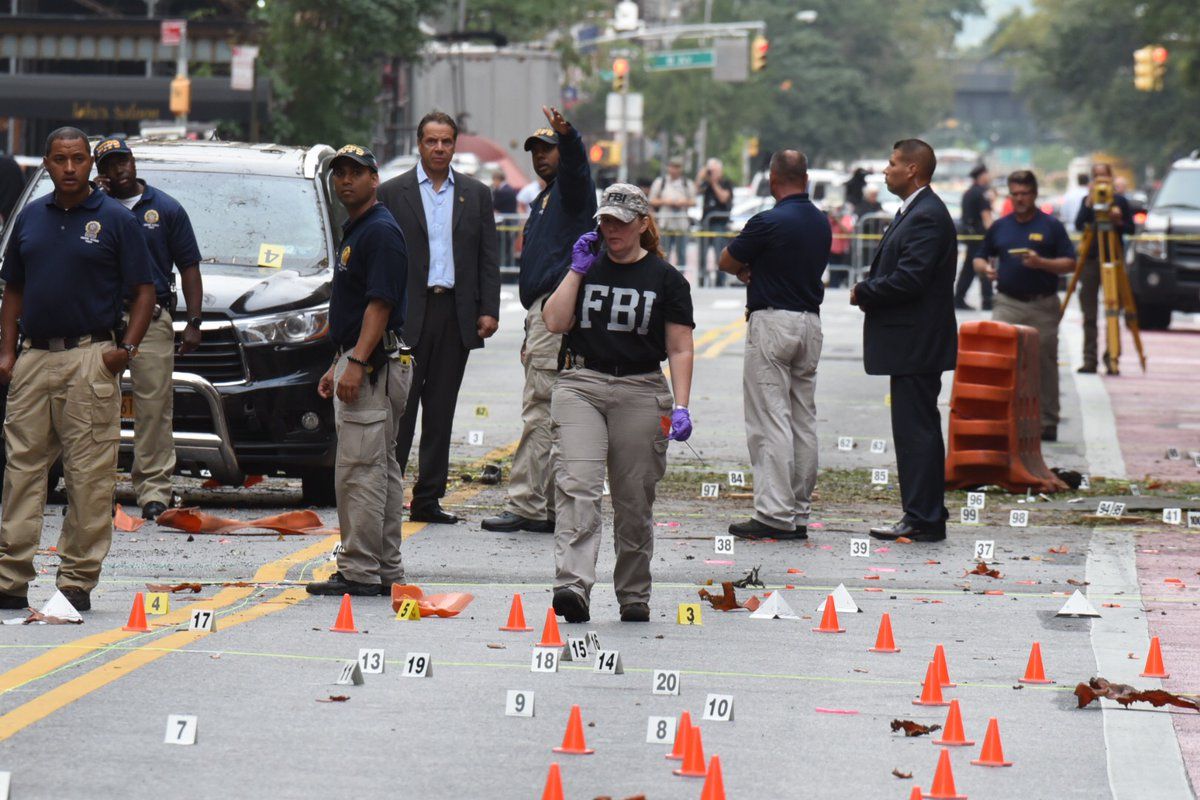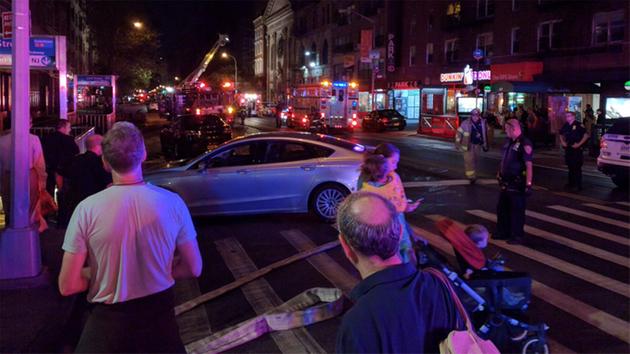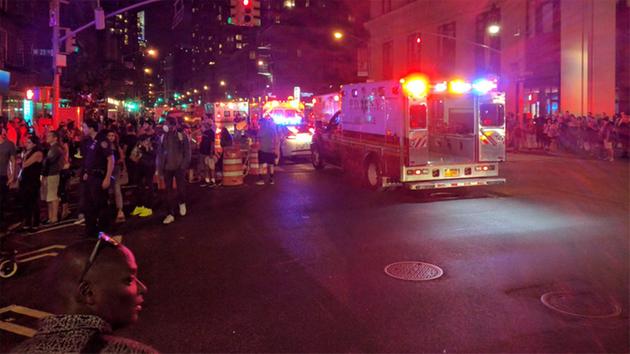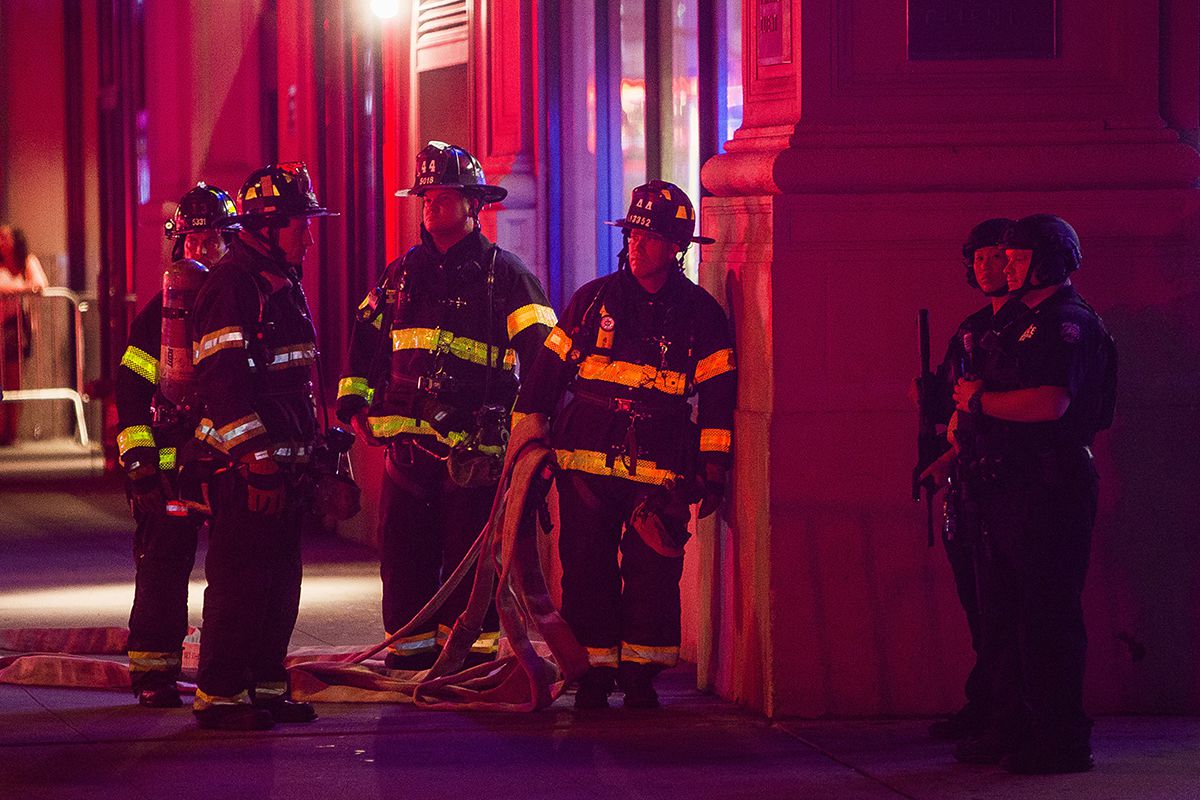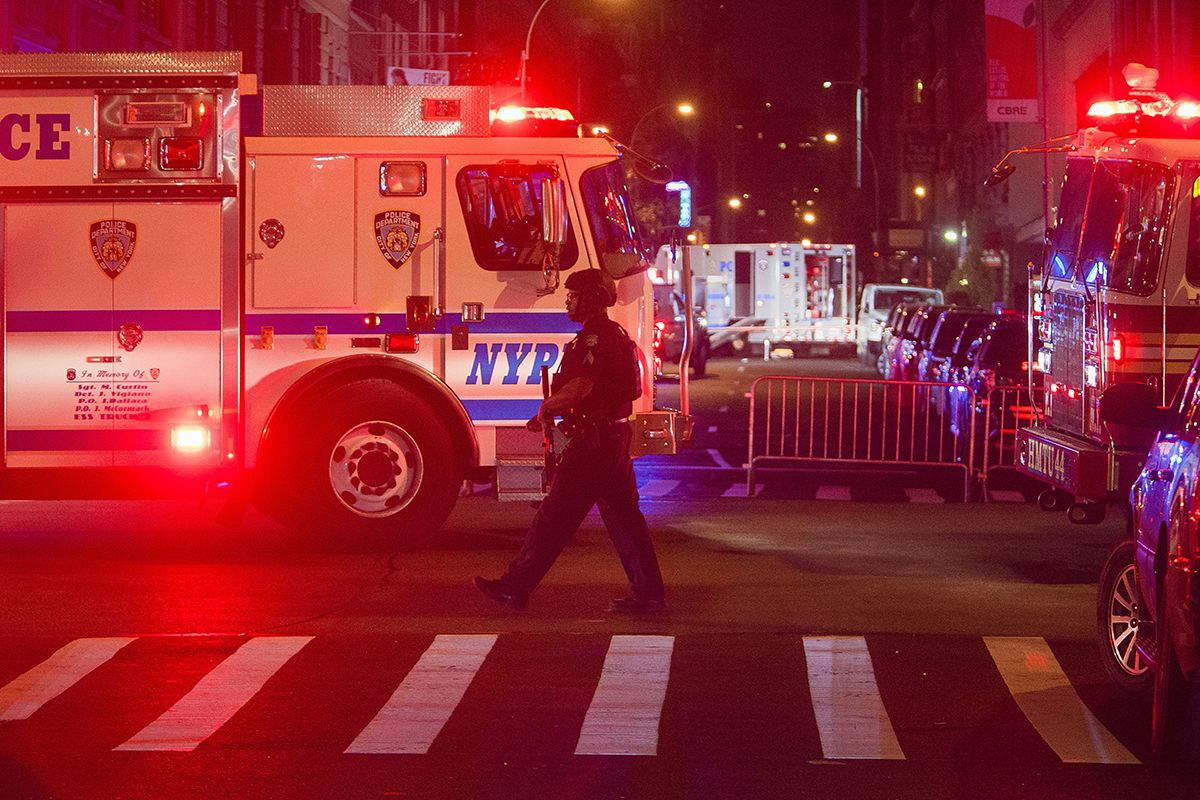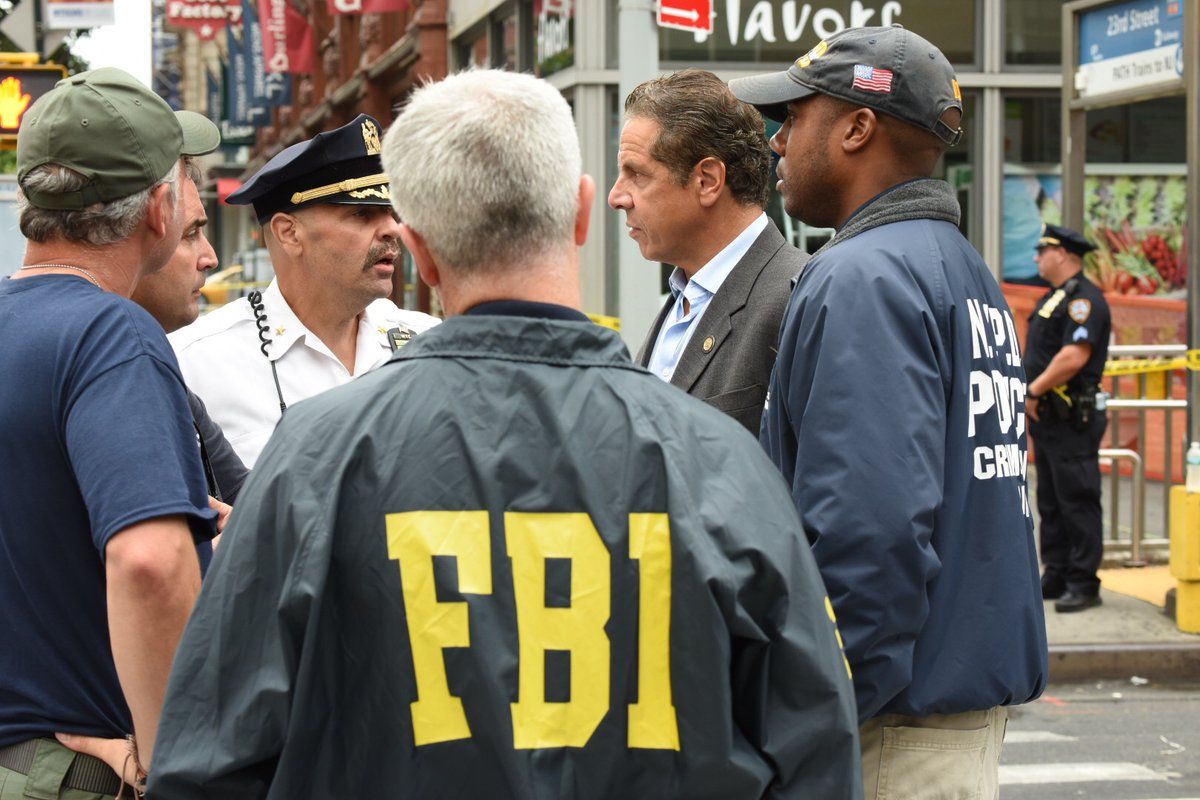 Firefighters arrive at the scene of an apparent explosion in Manhattan's Chelsea neighborhood, in New York, Saturday, Sept. 17, 2016. (AP Photo/Andres Kudacki)

Authorities say all three of the bombs in Chelsea and Seaside Park had flip phones, even though there are some differences in design. The Seaside explosive device involved pipe bombs tied together, and sources say it was timed to detonate when the race began.

But the two bombs in Chelsea on 23rd and 27th Streets have some of the signatures seen from bomb-making designs posted online, including in Al Qaeda's Inspire magazine.

Both Chelsea bombs utilized Christmas lights for wiring, and the pressure cooker bomb found intact had a label on it for the chemical Tannerite, an explosive often used for target practice that can be picked up in many sporting goods stores. That pressure cooker bomb was described by a source as being extremely heavy, containing shrapnel.

Among the working theories, that there's a serial bomber at work, but some investigators believe these bombs involved the work of more than one person, potentially a cell.

"There are similarities among the bombs," said Gov. Andrew Cuomo. "They are not all identical, but there are certain similarities with how the bombs are put together. with certain elements, etc, suggesting there might have been a common linkage or common person behind all the bombs." Cuomo said he has been updating President Obama on the investigation.

29 people were injured in the blast that occurred on West 23rd Street between Sixth and Seventh Avenues at about 8:30 p.m. Saturday night.

"This was an intentional act, but we do not know the motivation. That's what we have to do more work on," said Mayor Bill de Blasio. "We know there was a bombing. We will be very careful and patient to get to the full truth here."

On Sunday, a federal law enforcement official said the Chelsea bomb contained a residue of Tannerite, an explosive often used for target practice that can be picked up in many sporting goods stores. The discovery of Tannerite may be important as authorities probe whether the two New York City devices and the pipe bomb in Seaside Park, New Jersey are connected.

Cellphones were discovered at the site of both bombings, but no Tannerite residue was identified in the New Jersey bomb remnants, in which a black powder was detected, said the official, who wasn't authorized to comment on an ongoing investigation and spoke to the AP on condition of anonymity.

Late Sunday, five suspicious devices were found near a train station in Elizabeth, New Jersey. Elizabeth Mayor Christian Bollwage said the devices were found in a bag in a trash can by two men who reported seeing wires and a pipe coming out of the package. One of the devices exploded as a bomb squad used a robot to try to disarm it. No injuries were reported.

While the investigation of the Chelsea blast continues, only one block of West 23rd Street remains closed, between 6th Avenue and 7th Avenue.

Subway service has resumed, including on the number 1 line, while train station stops at 23rd Street and 28th Street have been restored in both directions.

During this time, the exit staircase at the northeast corner of 23th Street and 7th Avenue remains closed. Passengers can use the staircase located on the southeast corner of 23th Street and 7th Avenue.

New York City will open a Resident Service Center which will be located inside of the NYC Emergency Management vehicle located on the northeast corner of West 23rd Street and 7th Avenue in Manhattan. Assistance will be available from 8 a.m. to 9 p.m. Monday and Tuesday.