MONROE TWP., N.J. (WPVI) -- One man was killed and another injured during a crash that involved two vehicles allegedly racing in Monroe Township, Gloucester County.

It happened around 10 p.m. Tuesday on the Black Horse Pike near Coles Mill Road.

Police say one of the racing vehicles was a Subaru Impreza.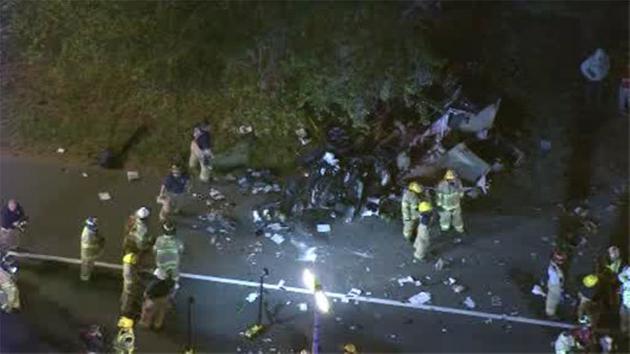 A witness told police the Impreza and another vehicle were racing when they passed his motorcycle at a speed that appeared to be greater than 100 miles per hour.

That's when police say another vehicle, a Nissan Murano being driven by 33-year-old Matthew Anderson of Pemberton, N.J., was traveling in the opposite direction on the same roadway. Police say Anderson was attempting to complete a left turn into a driveway on the 3500 block of South Black Horse Pike.

Police say as the Murano crossed the left and then the right eastbound lane, the front of the Impreza crashed into it.

The force and direction of the impact sent the Murano off the roadway and onto its side.

Anderson was killed in the crash.

A 26-year-old passenger in the Impreza suffered lower leg injuries.

No information has been given on the drivers of the cars allegedly racing or the description of the second vehicle involved.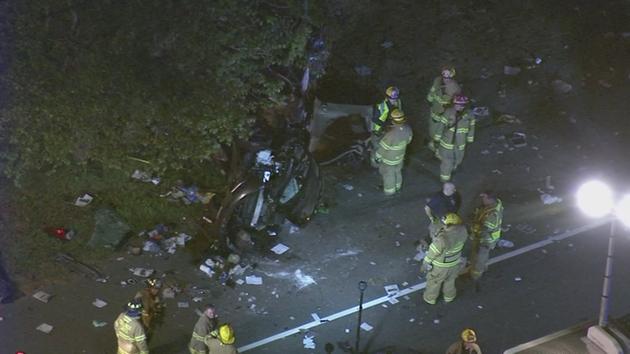 Police ID man killed in Monroe Twp. racing crash. Brian Taff reports during Action News at 4 p.m. on May 10, 2017.

The Black Horse Pike was shut down for several hours as police investigated.