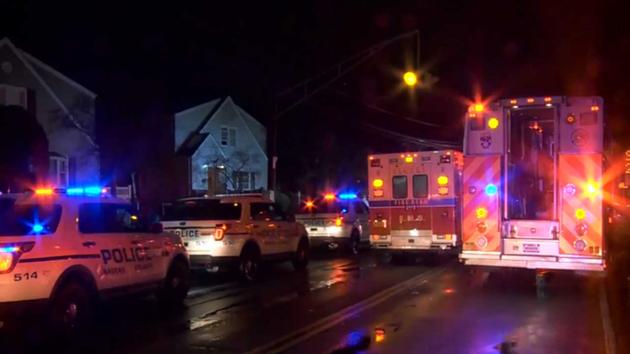 Saturday, March 18, 2017 11:10PM
ELMONT, Long Island (WABC) -- Five people, including a child were hospitalized after being overcome by carbon monoxide.
Police were called to a home in Elmont around 7:30 p.m. Saturday. They carried two people out of the home who were unconscious.
Fire crews found high levels of carbon monoxide inside the house.
The fumes also affected a 5-year-old child and two adults, who were outside the home when police arrived. The victims later regained consciousness.
=========




Five people suffered carbon monoxide poisoning inside a Valley Stream home Saturday night, authorities said.

Nassau County police officers went to the Elmont Road home, where they found three people — a 59-year-old man, a 27-year-old woman and a 5-year-old boy — who were lethargic and dizzy just after 7:30 p.m. police said.