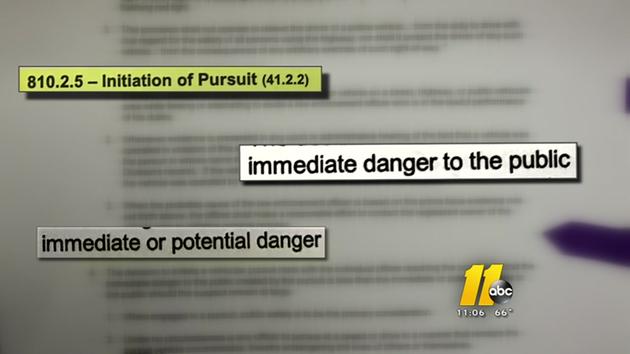 A closer look at what factors are considered when Garner Police decide to initiate a pursuit.
By Joel Brown
Saturday, February 25, 2017 12:05AM
RALEIGH, North Carolina (WTVD) -- Two people are dead, including a 14-year old girl after a traffic stop for speeding escalates into a high-speed chase and then a deadly crash at a busy Raleigh intersection.
A day later, Garner Police are not saying much about why they decided to go after the car.
"One of our traffic-safety officers initiated a traffic stop for speeding on Garner Road," Garner Police Chief Brendan Zuidema detailed to reporters after the crash.
Seconds after Kawme McGregory was pulled over for speeding, Garner PD says he hit the gas and sped away.
That's when the Garner officer made the decision to pursue.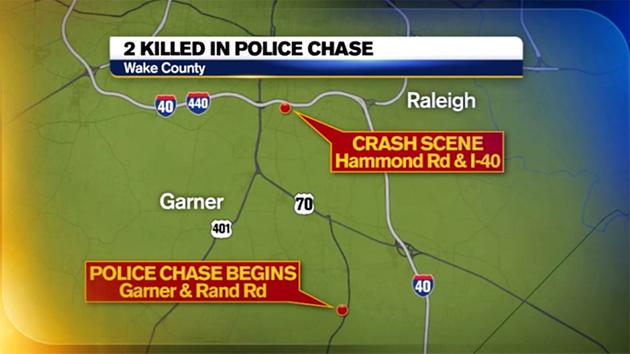 It was a harrowing high-speed chase from Garner to Raleigh, at one point the 18-year old McGregory reached speeds of 90 mph in a 25 mph zone.
"Vehicle is extremely careless and reckless in the opposite lane of travel," was heard over the police scanner monitoring the chase.
According to Garner's written directive on police pursuits, the decision to initiate a chase rests with the officer.
Each cop is tasked to decide whether the immediate danger created by the chase is less than the immediate or potential danger to the public if the suspect remains at large.
Thursday's night's pursuit ended when McGregory crashed his car into a white van. McGregory's passenger, 25-year-old Shada Taylor, was killed.
14-year-old Erieyana Holloway, a passenger in the van struck by the suspect's vehicle, died Friday after she was removed from life support; leaving her mother and twin sister devastated.
"I don't even know how to process all of this because I'm childless. I have three kids now, I had four. I have one less daughter. One less child," said Sherry Holloway-Burks, the victim's mother.
The Garner pursuit policy requires officers to consider the seriousness of the suspect's offense -- in this case, speeding, along with weather/ traffic conditions and the officer's knowledge of the roadway.
Garner does not prioritize offenses that warrant a chase.
But other agencies do.
In the pursuit policies for the Wake County Sheriff's Office and State Highway Patrol, "speeders" and "suspected impaired drivers" are listed among the highest priorities. Those policies state they should be apprehended as "quickly' as possible" with "due care for public safety."
There is dash-cam video of the Garner pursuit that will be reviewed as part of an internal investigation of the chase and whether its directives were followed by the officer involved. The video will not be released to the public.
Meantime, Erieyana Holloway's mother is making funeral arrangements. And, Kawme McGregory is facing DWI charges from Garner PD, along with potential manslaughter charges from Raleigh.
=========



Garner Police chase ends in Raleigh crash with 2 dead, 3 injured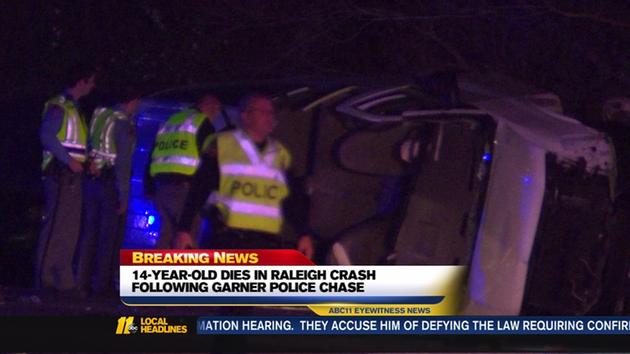 A 14-year-old has died following a crash in Raleigh that killed a woman and injured three others Thursday night. (WTVD)

Friday, February 24, 2017 12:46PM
RALEIGH, North Carolina (WTVD) -- A 14-year-old has died following a crash in Raleigh that killed a woman and injured three others Thursday night.

Garner Police Cpt. Joe Binns said the incident began as a chase involving Garner police officers but that the Raleigh Police Department is the lead investigating agency because of where the crash occurred.

It all started when Garner police tried to pull over a silver sedan for speeding on Garner Road near New Rand Road.


When the officer approached the vehicle, the man and woman in the car sped off before the officer could identify the driver.

Two Garner police vehicles pursued the car through Garner and ultimately onto Rush Street where they lost sight of the suspect's vehicle.

Authorities said as the officers turned north onto Hammond Road near I-40, they saw that the sedan had crashed into a van - heavily damaging both vehicles. According to a wreck report, the sedan was going 90 mph at the time of impact.



The driver of the suspect vehicle, 18-year-old Kawme Delanta Otis McGregory, was injured and taken into custody. His passenger, 25-year-old Shada Sahquea Taylor, was killed.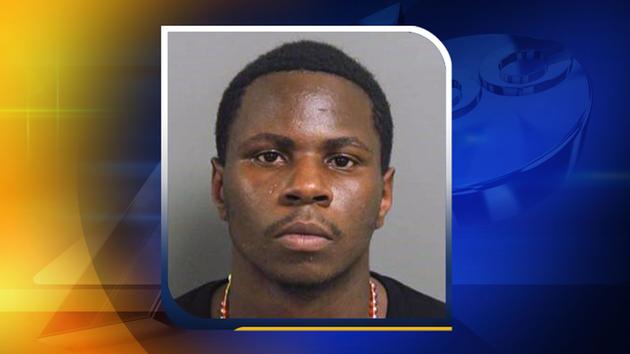 Kawme McGregory (Courtesy: Raleigh-Wake City-County Bureau of Identification)

The driver of the van, 36-year-old Shaun Dontay Jackson of Raleigh, and two children, 14-year-old Erieyana J. Holloway and a 12-year-old, were also injured in the crash and taken to the hospital. Authorities said Holloway later died from her injuries. She was an 8th grade student at Ligon GT Magnet Middle School in Raleigh.

The other child remains in critical condition at the hospital.

Meanwhile, McGregory has been charged with DWI and is expected to face more charges.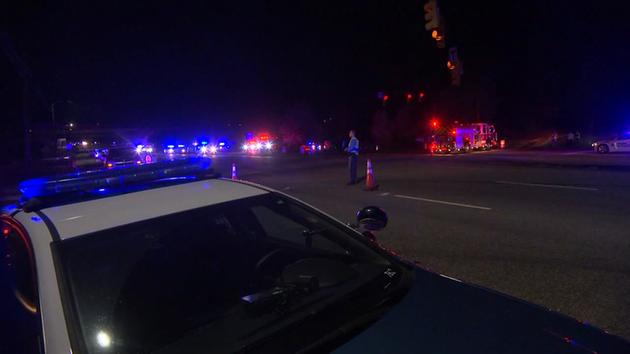 Dozens of officers at a serious crash on Hammond Road.