Governor: 2 more dead after Hurricane Matthew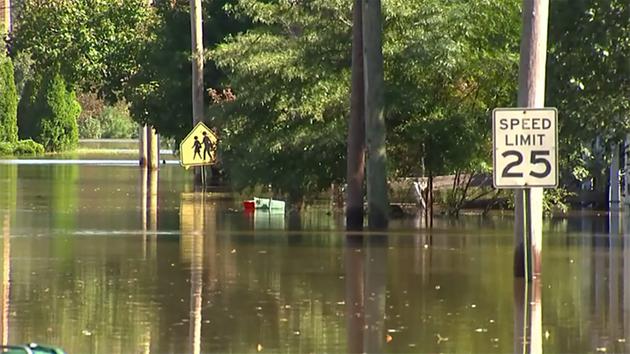 The latest on the flooding in hard-hit Eastern NC, including Edgecombe County.

Updated 2 hrs 41 mins ago
RALEIGH (WTVD) -- Governor Pat McCrory said late Thursday that two more people have died after Hurricane Matthew - bringing the total in the state to 22.

The latest deaths are in Lenoir County where the governor said someone drove around a road barrier and into water, where they drowned.

In Lenoir County's largest city, Kinston, a curfew will be in effect starting at 9 p.m. Thursday through 7 a.m. Friday, the Kinston Police Department said. The curfew is in place for the "safety of our residents and our first responders," police said.

A man in Robeson County died after he fell into a hole caused by a fallen tree.

The total death toll in the state now stands at 22, and is expected to rise when water recedes from flooded roads. McCrory said another death is under investigation.

At a morning news conference, McCrory said as he's toured the hardest hit areas, it's clear to him that it's the poorest of the poor in North Carolina who have suffered the most as flood water has inundated neighborhoods, severely damaging homes and ruining cars.

He asked the nation to dig into its pockets to help out.

"These people have nothing. Nothing. And if you want to help, now is the time to help these people," he said. "They are sitting right now in high school gyms. There are whole families."

McCory said the state has activated the NC Disaster Relief Fund in partnership with the United Way.

If you have items to donate like water or clothes, dial 211 and someone will direct you on where to go

Governor Pat McCrory Thursday morning briefing Here's what you need to know:

Evacuations in Moore County, Lumberton, Princeville, Kinston, Lenoir County, Vass and Goldsboro

A boil water advisory has been issued for Sanford, Lee County and parts of Wayne County.

A boil water advisory has been lifted for Johnston County, with the following exceptions: Mulberry Road, Parkertown Road, Adams Road, 678-1723 Five Points Road, Shadowwood Road, Three Sisters Drive, 640-1535 Castleberry Road, Riverbend Drive and Point Lane

22 people in North Carolina have died.

3 parts of I-95 remain closed in Fayetteville/Lumberton area due to flooding, 1 part of I-40 near Newton Grove also closed

Eastern towns could experience flooding throughout the week.

About 55,000 Duke Energy customers remain without power across the state

Federal disaster declaration received for 34 counties. Declaration also approved 17 counties for individual assistance.

Officials are assessing dam overtopping, breaches and failures throughout the state, particularly in Hoke, Moore, and Bladen counties.

While some areas are beginning to recover from the flooding, other areas are about to be hit. The Neuse River at Kinston is forecast to crest at record level on Friday night.

The Tar River crested late Wednesday night in the Tarboro/Princeville area. The floodwaters are now moving toward Greenville, which should see the Tar River crest Friday.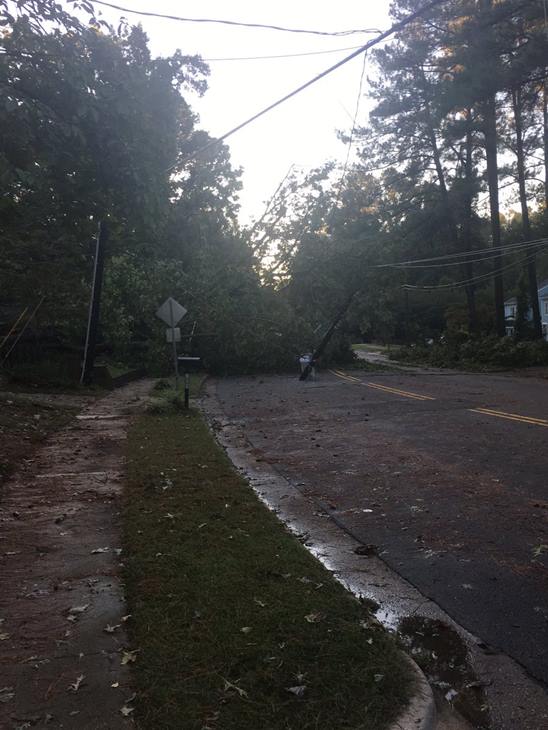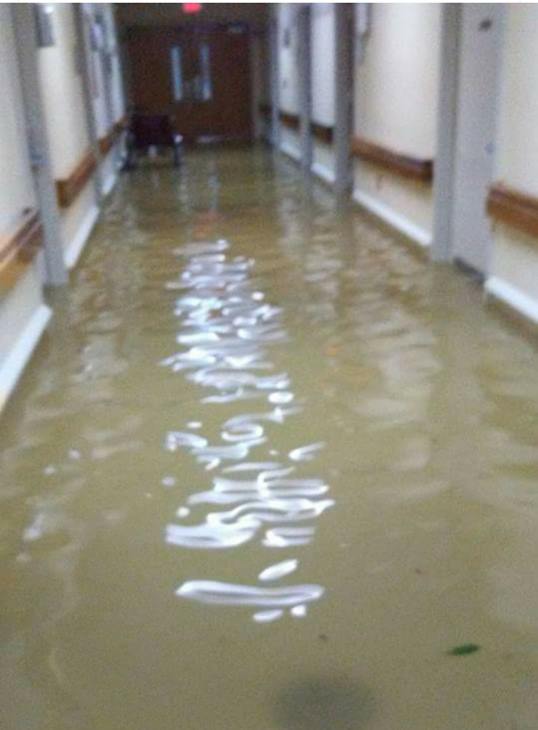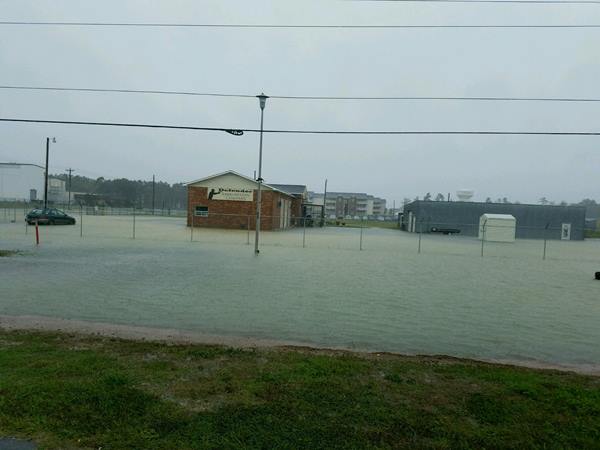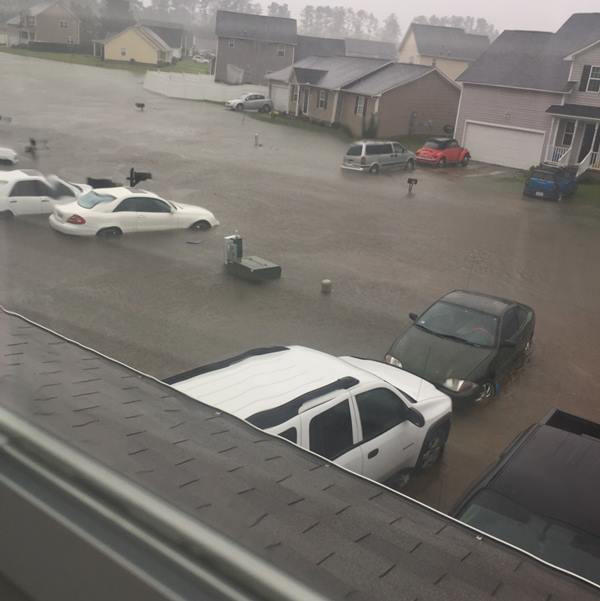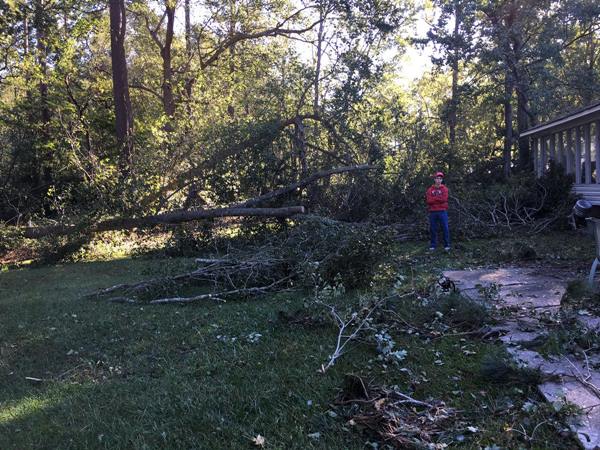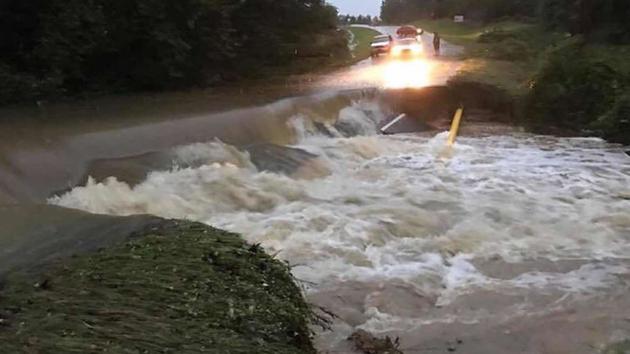 ABC11 Eyewitness photo - Athens Drive

Governor McCrory said dozens of roads across the state remain damaged and closed. I-40 is blocked near Newton Grove and I-95 is blocked between Lumberton and Fayetteville.

He cautioned that even after the water recedes, it will take time to do engineering assessments on roads and bridges to make sure they're safe to reopen. The federal government has released $5 million in emergency funds for road repair.

For people stuck in shelters, Governor McCrory said the state is working with Walmart to get long-term prescriptions to people who need their medicine.

The goal is to get people in shelters into hotels and rental property while their homes are flooded or remain too damaged to live in. Some will be moved to long-term FEMA housing when it becomes available.

McCrory said pumps have been brought in to help draw down the water in Lake Surf so that people who live below the Woodlake Dam now under an emergency evacuation in Moore County can return to their homes. He didn't have a time frame for how long that might take.