EPA Reaches Settlement with Albaugh, LLC, for Pesticide Violations in St. Joseph, Mo.
10/13/2016
Contact Information:
Angela Brees (brees.angela@epa.gov)
913-551-7940

Environmental News

FOR IMMEDIATE RELEASE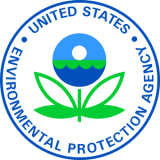 (Lenexa, Kan., Oct. 13, 2016) - EPA Region 7 recently reached a settlement with Albaugh, LLC, concerning alleged Federal Insecticide, Fungicide and Rodenticide Act (FIFRA) violations for misbranded pesticides. As part of the settlement, Albaugh, LLC has agreed to pay a civil penalty of $112,684 to the United States.

FIFRA provides the basis for the regulation, sale, distribution and use of pesticides in the U.S. The settlement with Albaugh, which is headquartered in Ankeny, Iowa, is the result of a 2013 inspection of the company's St. Joseph, Mo., facility by the Missouri Department of Agriculture.

Inspectors found 16 instances of distribution of misbranded pesticides, and five instances of pesticide ingredients not matching the confidential statement of formulation. For example, an analysis of one pesticide product, which was ready for distribution at the time, exceeded 125 percent of the label claim for the active ingredient Clopyralid. The use of pesticides that do not match the confidential statement of formulation can create risks to human health and the environment, as well as to plants and animals.

In accordance with FIFRA, all pesticides distributed or sold in the U.S. must be registered (licensed) by EPA. In addition, FIFRA outlines labeling and distribution requirements, and worker safety in handling pesticides.

Following the inspection, Albaugh has now taken action to address the violations and is in compliance with FIFRA. A copy of the signed Consent Agreement and Final Order can be found online.


# # #



Today, Albaugh, LLC is recognized as the largest, American based, manufacturer and formulator of off patent agricultural crop protection products. Founded in 1979 by Dennis Albaugh, the company has grown from its humble beginnings to where it is today through organic growth as well as targeted acquisitions.

In 1987 Albaugh acquired its first EPA technical registration and began formulating 2,4-D in Ankeny, Iowa. A manufacturing and formulating facility in St. Joseph, MO was purchased in 1991. The company began its global expansion in 1997, acquiring a 56% stake in a company in Argentina, Atanor S. C. A. The global growth continued in 2003 with the purchase of a copper fungicide production plant in Mexico. In 2005, Albaugh owned Atanor acquired the assets of a production facility in Brazil. 2006 marked beginning of our glyphosate synthesis in St. Joseph, MO, with the first gallons of our Gly Star® product being produced. In 2007, the company expanded into Europe with the formation of Albaugh Europe Sárl. In 2011, the North American expansion continued with the acquisition of AgWest ULC in Canada, which has been rebranded to AgriStar Canada.

In 2014, Albaugh implemented a new global organization structure. With this new structure, the company will be able to capitalize on synergies created by the global entity and create more efficiency within our organization, which will mean greater valued passed to our customers.




The Albaugh Business Team is committed to delivering Quality, Performance, and Value to the U.S. market. We are headquartered in Ankeny, Iowa. Our premier manufacturing and formulation facility is located in St. Joseph, Missouri. This facility is dedicated to providing constant supply of high quality crop protection chemicals that can compete on a global cost basis.

The central location of our St. Joseph, MO facility allows us to better accommodate our customer's most urgent needs. All products sold by Albaugh must meet our strict quality specifications. You can be assured that the Agri Star product line will meet your expectations of quality and economics which are vital to your success.